SOLD OUT: IN PERSON: Dine at Joselito Casa de Comidas with the Harvard Club



Celebrate the Running of the Bulls (San Fermin) without having to travel to Pamplona, running or witnessing gore of any sort. Instead, enjoy a sumptuous meal in a private room. Limited to Harvard Club Members. Please be prepared to provide proof of Covid vaccination in order to attend this event.



Date: Wednesday, July 13, 6:30 - 8:30pm ET
Location: Joselito Casa de Comidas, 660 Pennsylvania Ave SE, Washington, DC 20003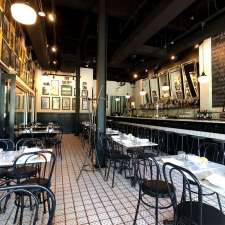 A running of the bulls is an event that involves running in front of a small group of bulls, typically six but sometimes ten or more, that have been let loose on sectioned-off streets in a town, usually as part of the summertime festival of San Fermin.The festival of San Fermín is a weeklong, historically rooted celebration held annually in the city of Pamplona, Navarre, in northern Spain. The celebrations start at noon on July 6 and continue until midnight on July 14.

About Joselito Casa de Comidas from the Michelin Guide:
"Pull up a chair at this intimate restaurant where portraits line the walls and everyone feels like family. Joselito's offers a spectrum of appealing Spanish favorites that are doled out with extra love. These talented chefs aren't forging a new path; instead, they're cooking only with the most top-notch ingredients and tender, loving care."

Menu: Salad, Arroz Caldoso de Mariscos (Fisherman's stew), Flan and Wine. In the vegetarian option, the seafood will be replaced by a variety of vegetables. Please let us know ahead of time if you prefer the vegetarian alternative.

Parking: Street and garage parking are available and we are conveniently situated across the street from the Eastern Market metro (blue/orange line).

Fee: $65.00 per person including gratuity and one glass ofwine, limited to Harvard, Barnard, Columbia Club and MIT Members and their guests