IN PERSON: Roosevelt Island Nature and Fitness Hike - Limited to Members and their Guests



Please join us and Master Hiker Barbara Saffir for a nature & fitness hike from the Rosslyn Metro to Roosevelt Island and back.



Date: Saturday, June 18, 9am -12pm ET
Location: Starting point, Rosslyn Metro, North Moore Street exit
https://www.wmata.com/rider-guide/stations/upload/evacuation/67.041.pdf

We'll hike at a moderate pace for roughly 4 miles on sidewalks, dirt trails, and a boardwalk (mainly flat with two smallish hills), stopping occasionally for birds, blooms, beasts, and views. Barbara Saffir is a Master Hiker, wildlife photographer and noted guidebook author.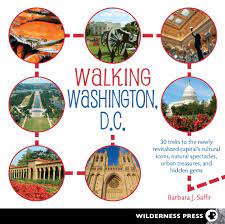 The only memorial to the 26th president of the United States in the nation's capital is a small island in the Potomac River. An architectural memorial and the restored natural landscape surrounding it together form a living memorial to the man known as the "Great Conservationist." Theodore Roosevelt was the first president to make conservation of America's natural resources a centerpiece of his domestic policy. For him, wise stewardship of land and wildlife made present and future growth possible. Almost 230 million acres of land came under the protection of the Federal Government during his term in office. Architect Eric Gugler and sculptor Paul Manship created the architectural memorial, with its open plaza and larger than life sized statue. Landscape architect Frederick Law Olmsted, Jr., and his associate Henry Hubbard, created the plan that still guides maintenance of the memorial landscape.

The 88-acre natural area of Theodore Roosevelt Island has great diversity, representing three major ecological zones: upland forest, swamp, and tidal marsh. Theodore Roosevelt Island is part of the George Washington Memorial Parkway. The National Park Service still follows the guidelines set forth by Frederick Law Olmsted, Jr. in maintaining the landscape and many of the two and a half-miles of trails are shown on his original plans.

Hikers are advised to dress appropriately for the weather. Please bring sunscreen, a hat and water. No furry friends this time, please.

Fee:
Harvard Club Members and their Guests: FREE

For additional information on Roosevelt Island, click here.