[IN PERSON] Volunteer Opportunity with Mt. Zion Historical Memorial Park



Join us for an outdoor preservation project.



Date: Saturday, April 9, 2022 at 10:00am - 1:00pm ET
Location: 2501 Mill Road NW, Georgetown, Washington DC, 20007 (1/2 block north of the intersection of 27th and Q Streets, NW)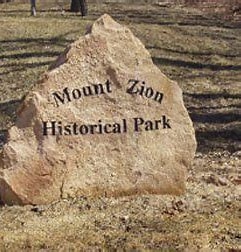 The Mt. Zion Historical Memorial Park provides an opportunity to rediscover two centuries of lost African American history in Georgetown and to develop a historic memorial park as a sacred space for quiet reflection, the respectful commemoration of the past, and to EDUCATE.

These cemeteries serve to preserve and create awareness of the heritage, contributions, and sacrifices these founders of Georgetown made during their lifetimes, and provide insight to their families and the community in which they lived during a time of deep segregation. Join us for an outdoor preservation project. Activities include landscaping projects, imaging and documentation of historical data, and a walking tour of the park.

Please consider reading the useful history and visitor information available on the Cemeteries' website (blackgeorgetown.com) before our day of service.

Volunteers must adhere to COVID-19 Safety Guidelines. Masks are required.

For questions, please contact Casandra Woodall at communityservice@harvard-dc.org. Space is limited, so sign up soon!

Sign up here!!!
When:
10:00AM - 1:00PM Sat 9 Apr 2022, Eastern timezone

Where:
2501 Mill Road NW
Washington , DC 20007