VIRTUAL: Anyang: China's Ancient City of Kings at the Freer Gallery
Join the Harvard Club for a docent-led tour of objects from the birthplace of Chinese archaeology at the Freer Gallery.
When: Monday, May 1st, 2023, 4:30-5:30pm
Where: Zoom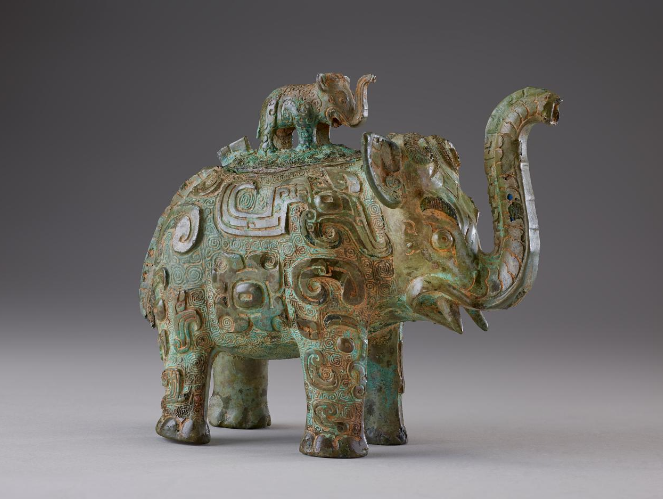 Anyang: China's Ancient City of Kings is the first major exhibition in the United States dedicated to Anyang, the capital of China's Shang dynasty (occupied ca. 1250 BCE–ca. 1050 BCE). The source of China's earliest surviving written records and the birthplace of Chinese archaeology, Anyang holds a special connection with the National Museum of Asian Art. In 1929, one year after Academia Sinica began archaeological work at the Bronze Age site, Li Chi assumed leadership of the excavations. At the time, he was also a staff member of the Freer Gallery of Art (1925–30). To promote archaeological practice in China, the Freer supported Li Chi and his first two seasons of work at Anyang. This collaboration, predicated on the advancement of scientific knowledge and the protection of cultural patrimony, marks an important chapter in the history of Sino-American relations.
Anyang: China's Ancient City of Kings features over two hundred remarkable artifacts—including jade ornaments, ceremonial weapons, ritual bronze vessels, bells, and chariot fittings—drawn exclusively from the museum's permanent collection. Explore the early development of Chinese writing, enduring ritual practices, innovations in weaponry and warfare, advances in design and manufacturing, and the highly personal spaces of tombs, including objects chosen for the afterlife. The exhibition includes a series of digital activations developed in partnership with award-winning production studio UNIT9 that allows visitors to dig deeper into the life of the city.
Image: Spouted vessel (he) in the form of an elephant with masks (taotie), dragons, and snakes. Ceremonial covered vessel, type huo, in the form of an elephant. Wooden stand. Surface: a light green patina. Decoration: cast in low relief; final in the round.
Fee: Harvard Club Members & their Guests: FREE!