IN PERSON: Public Service Award Reception
Join HCW to honor David Evans, former Senior Admissions Officer for Harvard College.
When: Tuesday, April 4th, 2023, 6:30pm-9:30pm
Where: Clubhouse DC, 1070 Wisconsin Ave NW, Washington, DC, 20007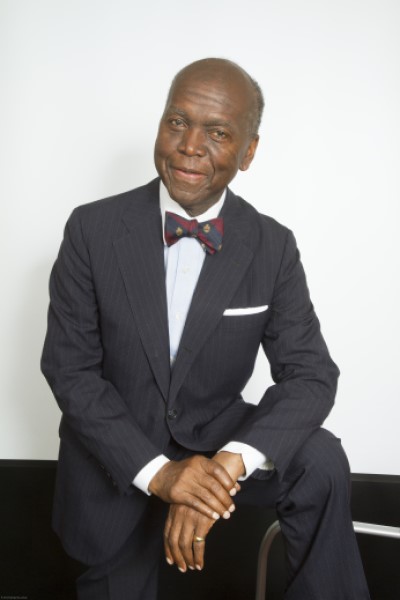 The Harvard Club of Washington, DC is delighted to announce that David Evans, retired Harvard College Senior Admissions Officer, is our 2022* Public Service Award honoree. Over a long career, David has served the public good, increasing access to education for generations of young people through the college placement program he founded in the late 1960s, influencing the tremendous increase in the diversity and inclusivity of classes admitted to Harvard College during his 50-year career in Harvard College's Admissions Office, and founding an association of Black college Admissions officers, helping to bring diversity to the staffs of many other colleges and universities across the country. During the vast majority of his 50-year career, David recruited students from Washington, DC, Maryland, and Virginia, visiting the area often for presentations to high school students and to build relationships with secondary school administrators. Many of the students David supported for admission have gone on to careers in public service themselves.
The Harvard Club of Washington, DC established the Public Service Award in memory of the late Elliot L. Richardson, AB '40, LLB '47, LLD '71, the former U.S. Attorney General whose life exemplified public service. As the Club's highest honor, this award is presented annually to an individual who attended or has been affiliated with Harvard University and who has made significant contributions to the public good. Past recipients of the award have included The Honorable Merrick Garland, former Washington Post Company Chairman Donald E. Graham, Kennedy School Professor Emeritus Marvin Kalb, and U.S. Supreme Court Justice Ruth Bader Ginsburg.
We'll be honoring David on Tuesday, April 4th, 2023, at Clubhouse DC, from 6:30-9:30pm, and we hope you'll join us! This event has been made possible by the generous support of Allan Moore '86 JD '90 and Vivian Sogor Moore '86 MBA '90.
*Due to the ongoing Covid health crisis, the Club was unable to begin its Public Service Award planning process in early 2022. Therefore, as planning began later in 2022, we are celebrating the award as soon as practicable.
How to get there: 38B Bus, RS-DP & GT-US Circulator. Attached parking garage $12/hr.
Menu: Your ticket includes a variety of appetizers and two drink tickets. Additional food and drink may be purchased at the venue.
Fee:
Harvard Club Members & their Guests: $50
Recent Grad Members (College alumni of the classes of 2018-2022): $35
Non-Members: $65
Covid-related Safety Requirements: If you have recently tested positive or have symptoms, please do not attend this event. If you are ill, please notify us prior to the start of the event and we will be happy to credit your ticket payment to a future event. The Club encourages everyone to be vaccinated and boosted, and to wear masks indoors when not eating or drinking, especially when social distance cannot be maintained.