IN PERSON: Volunteer for America's Trot for Hunger
Support So Others Might Eat (SOME) by helping staff DC's only Thanksgiving Day race!
When: Thursday, November 24th, 7am-11am (Shift 2) if you want to volunteer with the group, but there are lots of different shifts available throughout the whole week, so take a look if that doesn't work for you!
Where: Freedom Plaza, 1301 Pennsylvania Ave NW, Washington, DC 20004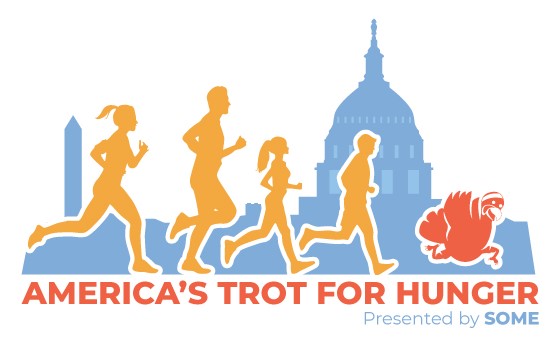 Gather the Flock this Thanksgiving Season!
As the only Thanksgiving Day race inWashington, DC, America's Trot for Hunger relies on hundreds of volunteers each year to make the event a success. By volunteering, we will support SOME in its mission to raise over $1 million to end hunger, poverty, and homelessness for our neighbors in DC.
Ready to volunteer? Join our volunteer team by choosing "Harvard Club of Washington" as your group in the registration form! Sign-up here.
Can't volunteer on Thanksgiving day or during shift 2? Select another time or day in the week to support set-up for the race.
To learn more about the race, visit https://www.trotforhunger.org, and for more information about So Others Might Eat, and their mission to end hunger in DC, visit https://some.org.
Fee: FREE!