VIRTUAL: Harvard Moves: 5K Your Way
Join the Harvard Alumni Association to complete a 5K...any way that works for you!
Date: Thursday, November 3rd to Sunday, November 6th, 2022
Location: Your favorite place to move!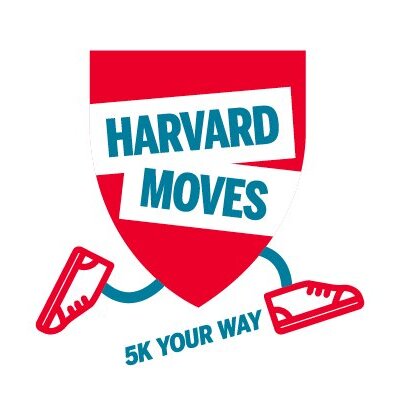 Whether it's on your favorite hiking trail, around your neighborhood, or even on the treadmill in your living room, the Harvard Alumni Association knows that every step counts! Exercise has been proven to strengthen cardiorespiratory function, improve mood, and increase your "healthspan." That's why we're encouraging all Harvard alumni to get out and get moving this autumn.
In support of that effort, the HAA has planned the "5K Your Way," the ultimate "do-it-yourself" global exercise event. There's no early wakeup time, no travel to a course, and no pressure. Feeling inspired? Do more! Can't do a full 5K? Do what works for your body! Prefer to bike, swim, roller-skate, or pirouette? Do it alone or with friends or family! Just find a time that works for you from Thursday, November 3rd to Sunday, November 6th to do some exercising as part of the Harvard global community, and you're a winner!
Register with the HAA at the link below, get your "race bib," and be sure to tag your photos with @harvardalumni, @harvardclubdc and #HarvardMoves!
Fee: Registration is free, but please consider making a donation to the Harvard College Fund, which supports financial aid for current students