VIRTUAL: Author Chat with Deepa Purushothaman KSG '99
Join our friends at the Harvard Club of Philadelphia as they host the author of "The First, The Few, The Only: How Women of Color Can Redefine Power in Corporate America."
Date: Tuesday, October 25th, 2022 6:00-7:00PM ET
Location: Zoom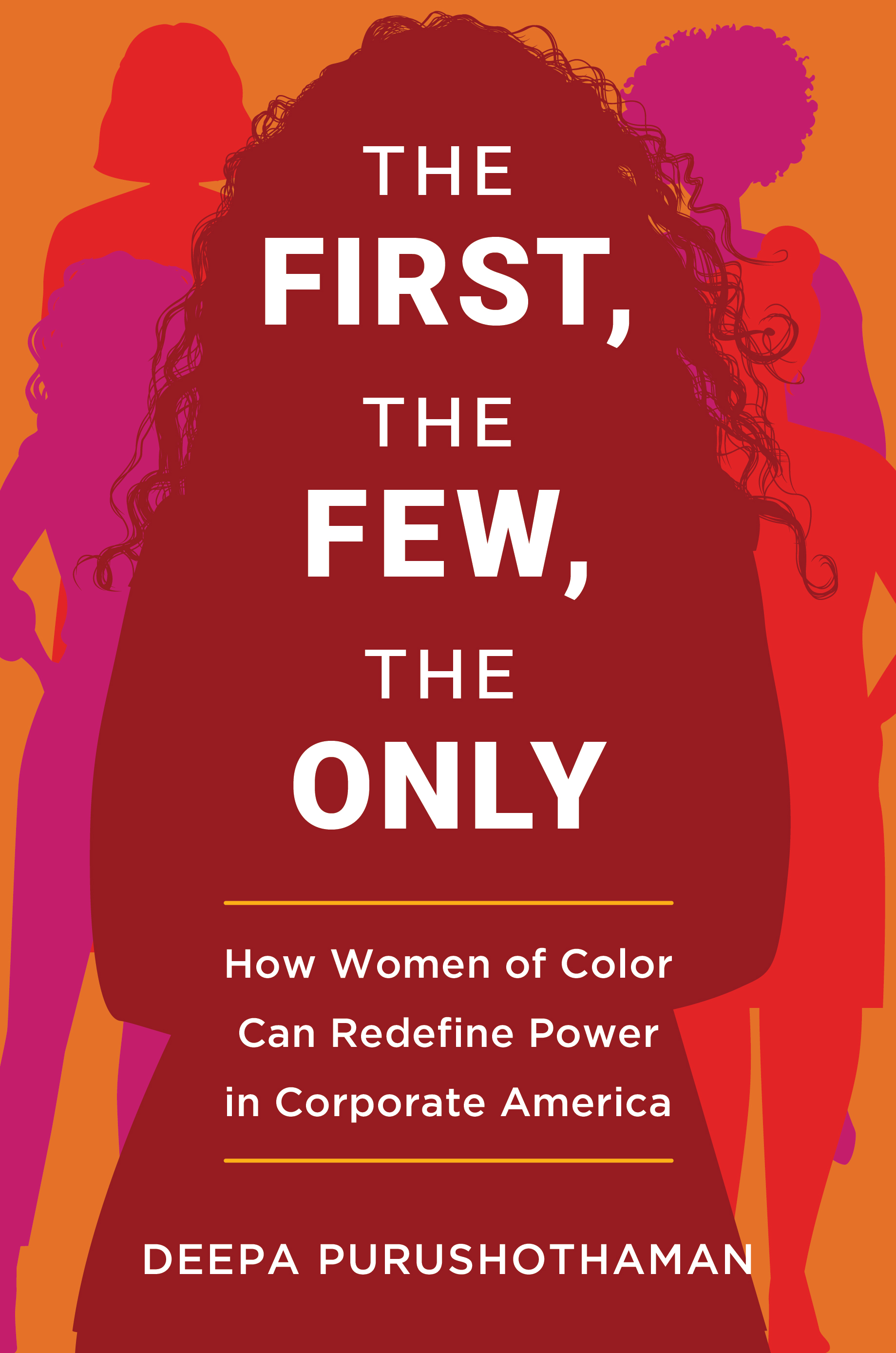 The Harvard Club of Washington DC is delighted to partner with the Harvard Club of Philadelphia to welcome Deepa Purushothaman, KSG '99, founder of nFormation and author of The First, The Few, The Only: How Women of Color can Redefine Power in Corporate America. Deepa's work is offering a counter-narrative for women in the workplace: rather than conforming to rigid, male-centric standards for what it means to be a leader, women can tap into being fully themselves, embracing the power and wisdom that come with authenticity. We can all work towards cultivating a culture where women of color leaders can maximize their potential at work.
During this talk, Deepa will draw from her own experience as an Indian-American woman in the corporate world, including her time as a Deloitte partner, to offer captivating alternatives to the modes of leadership we've been taught. She will also offer her take on how fellow leaders in the workplace can support an inclusive and equitable environment for women of color.
Deepa is a TED and SXSW speaker and has been featured in TIME, PBS, Forbes, Wall Street Journal, Fortune, Financial Times, and Harvard Business Review. Her TED talks have almost 3M views. She has degrees from Wellesley College, Harvard Kennedy School, and the London School of Economics, and lives in Los Angeles with her husband and their four fur kids.
Fee: Harvard Club Members & their Guests: FREE