IN PERSON: National Urban Forest Beautification



Join HCW at the Tidal Basin to become Urban Foresters!



Date: Saturday, October 29th, 2022, 9:00am-12:00pm, ET
Location: Tidal Basin Welcome Center, 1501 Maine Avenue SW, Washington, DC 20024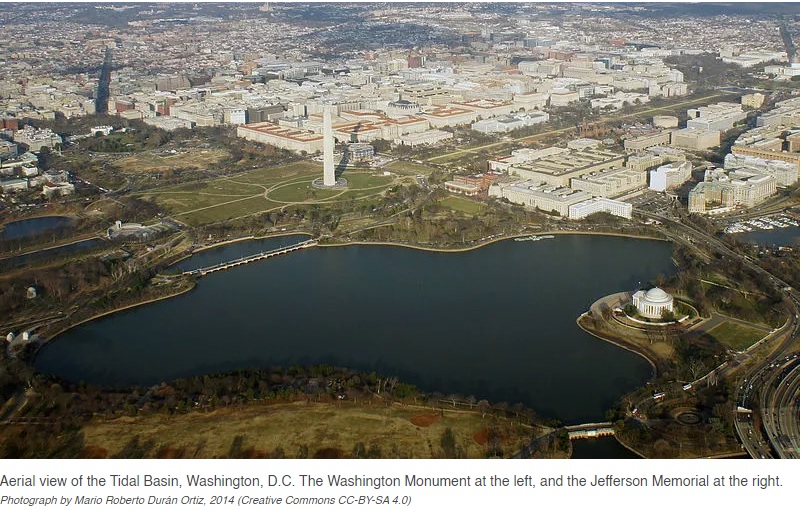 Join us for a beautification project at the National Tidal Basin. Volunteers will become Urban Foresters and help maintain the National Urban Forest at the Washington Monument Grounds. Urban forestry is associated with the care of individual trees and tree populations in the urban environment. Together we can ensure that future trees and wildlife will have an opportunity for a healthier life leaving a legacy for future generations to enjoyand expand upon.
Please understand that the needs of the park vary and assignments are decided upon based on those needs. The projects are equally important, and your work is appreciated by all of the park staff.
What to bring with you the day of the project: Face mask, closed toed shoes and appropriate clothing, sunscreen, bug spray, bottled water, a snack if needed, other personal supplies. Gloves, tools and equipment needed will be provided
Contact Casandra Woodall (communityservice@harvard-dc.org) with questions, and please be on the lookout for an email from her, in case the meeting point changes.
Limited to 20 participants.

Vaccination/Safety Requirements:
All registrants are required to be vaccinated. Please be prepared to provide proof of vaccination on site. If you have recently tested positive or have symptoms, please do not attend this event. The Club encourages attendees to wear masks indoors when not eating or drinking, especially when social distance cannot be maintained.
Click here to RSVP
When:
9:00AM - 12:00PM Sat 29 Oct 2022, Eastern timezone

Where:
Tidal Basin Welcome Center
1501 Maine Avenue SW
Washington, DC 20024
[ Get Directions ]