Public Service Award Call For Nominations
Please submit the name of a notable Harvardian for consideration for our 2022 Public Service Award
The Harva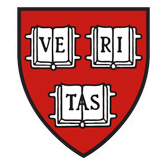 rd Club of Washington, DC is pleased to open the call for nominations for our 2022 Public Service Award Recipient.
This award, established in memory of the late Attorney General Elliot L. Richardson, AB '40, LLB '47, LLD '71, is the Club's highest honor, presented annually to an individual who attended or has been affiliated with Harvard University, who has made significant contributions to the public good, and whose work has a connection to Washington, DC. Previous honorees have included Carlyle Group founder and Harvard Corporation Member David Rubenstein, Attorney General Merrick Garland, former DC Mayor Anthony Williams, former Washington Post Company Chairman Donald E. Graham, and U.S. Supreme Court Justice Ruth Bader Ginsburg.
We invite members of the Harvard Club of Washington, DC community to submit their proposed honorees. The nomination form may be found at the link below. Nominators should be prepared to submit a summary of the reasons their nominee is a good candidate for the award.
Nominations will remain open until 12:00pm Eastern time, Wednesday, September 14th, 2022.
We look forward to receiving your nominations!