VIRTUAL: Hokusai Revisited Tour
Docent Lisa Sockett HLS '87 takes us through the Freer Gallery's collection of Hokusai paintings.
When: Wednesday, September 7th, 2022, 4:30-5:30pm Eastern
While Japanese artist Katsushika H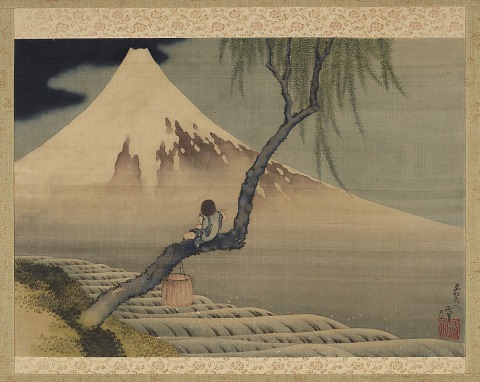 okusai (1760–1849) is widely recognized for a single image, Great Wave Off the Coast of Kanagawa, an icon of global art, he produced thousands of works throughout his long life. Charles Lang Freer recognized the artist's vast abilities before many other collectors, and, appreciating the bold creative genius in the work, assembled the world's largest collection of paintings, sketches, and drawings by Hokusai.
Lisa Sockett HLS '87, our docent, started training at the National Museum of Asian Art in 2014 and has been an active docent of both adult and K-12 tours since. Some of her favorite art exhibits at the museum in recent years have been "Encountering the Buddha: Art and Practice Across Asia" and "The Art of the Qur'an: Treasures from the Museum of Turkish and Islamic Arts." She is currently an Adjunct Law Professor at George Mason University's Antonin Scalia Law School in Arlington, Virginia.
Fees: Harvard Club Members & Their Guests: FREE!