SOLD OUT: IN PERSON: A Dinner Conversation with Andy Cornblatt '72, Dean of Admissions at Georgetown Law



Dean Cornblatt will discuss the trends, history and current state of admission to the country's most prestigious law schools. The evening will begin with drinks and a full dinner.
Date: Tuesday, November 1st, 6:30-8:30pm ET
Location: Hogan Lovells, 555 13th St NW, Washington, DC 20004 (please report to the lobby desk, and you will be escorted to our space on the 13th floor)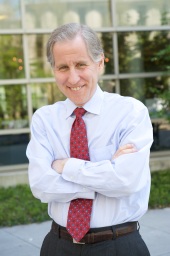 Upon graduating from Harvard College and Boston College's Law School, and after 8 years as a high school teacher, Dean Cornblatt joined Georgetown Law's Office of Admissions in 1980 and became The Metta and Keith Krach Dean of Admissions in 1991. Over more than four decades, Dean Cornblatt has been a pioneer in the field, from dramatically increasing the use of evaluative applicant interviews to expanding the diversity of law schools and the legal profession through an innovative high school outreach program. Last year, he oversaw an unprecedented year in law school admissions history, during which over 14,000 people -- the most ever at any law school -- applied to Georgetown Law. Drawing on his vast experience, Dean Cornblatt will share his perspectives on historical admissions trends, the complicated role of school rankings, future developments within higher education admissions -- and what law schools are really looking for when they admit students.
Vaccination/Safety Requirements:
All registrants are required to be vaccinated. Please be prepared to provide proof of vaccination on site. If you have recently tested positive or have symptoms, please do not attend this event. If you are ill, please notify us prior to the start of the event, and we will be happy to refund your ticket fees. The Club encourages attendees to wear masks indoors when not eating or drinking, especially when social distance cannot be maintained.
Fee:
Harvard Club members and their guests: $55
Columbia Club members and their guests: $55
Harvard Law School Association members and their guests: $55
Princeton Club members and their guests: $55
Recent Grads and their Guests: $35
Salad
Grilled Peach Salad (V, GF)
Mixed greens, grilled peaches, and blueberries, and toasted pecans topped with goat cheese, and dressed with a maple vinaigrette
Entrées
Sous Vide Salmon (GF)
With fresh thyme, dill and parsley
Chicken Piccata
Fresh herbs, finished with garlic, lemon butter sauce and fresh parsley
Vegetarian Entrée : Stuffed Zucchini
Sides
Barley Pilaf (VG)
Edamame Succotash (VG, GF)
With summer corn, peppers and onions
Dessert
Chef's assorted sweets