IN PERSON: Mary McLeod Bethune Council House National Historic Site Tour led by Docent



Visit the home of one of the most important black educators, civil and women's rights leaders and government officials of the twentieth century.
Date: Saturday, October 15, 2022, 10:00 - 11:00am ET
Location: Mary McLeod Bethune Council House National Historic Site, 1318 Vermont Avenue NW, Washington, D.C. 20005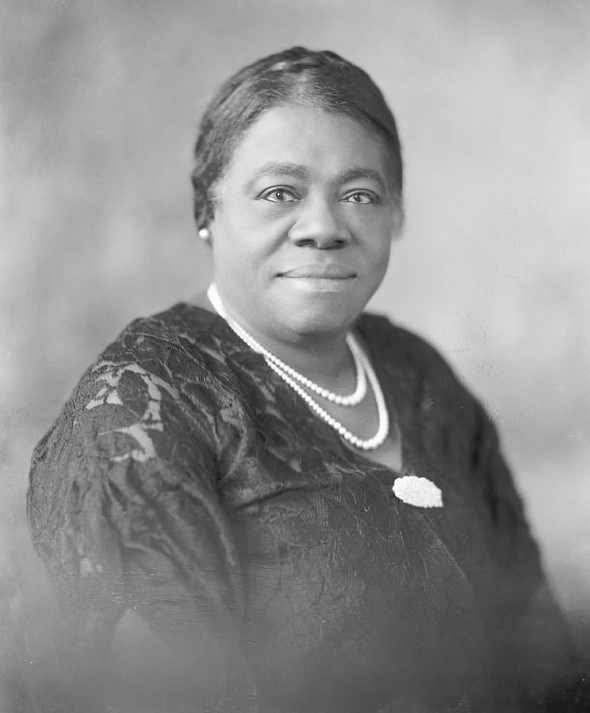 Mary McLeod Bethune (July 10, 1875 - May 18, 1955) was a world-renowned educator, civil rights champion, leader of women, presidential adviser, and public servant. She used the power of education, political activism, and civil service to achieve racial and gender equality throughout the United States and the world. The first person in her family born free and the first person in her family afforded a formal education, Bethune emerged from abject poverty and oppression of the Reconstruction South to achieve greatness.

Mary McLeod Bethune achieved her greatest recognition at the Washington, D.C. townhouse that is now this National Historic Site. The Council House was the first headquarters of the National Council of Negro Women (NCNW) and was Bethune's last home in Washington, D.C. From here, Bethune and the NCNW spearheaded strategies and developed programs that advanced the interests of African American women.

During our visit, National Park Service rangers will led the tour of the home and show a video about Bethune's life.

Fee:
Harvard Club members and their guests: FREE
*This one hour tour will be led by a National Park Ranger and is limited to 20 members.
Accessibility: The Mary McLeod Bethune Council House is not wheelchair accessible. The second floor of the house requires climbing a flight of stairs.
Vaccination/Safety Requirements:
All registrants are required to be vaccinated. Please be prepared to provide proof of vaccination on site. If you have recently tested positive or have symptoms, please do not attend this event. The Club encourages attendees to wear masks indoors when not eating or drinking, especially when social distance cannot be maintained
Click here to buy tickets!!!
When:
10:00AM - 11:00AM Sat 15 Oct 2022, Eastern timezone

Where:
Mary McLeod Bethune Council House National Historic Site
1318 Vermont Avenue NW
Washington, DC 20005 USA
[ Get Directions ]