IN PERSON: Visit to Studio of Painter, Sculptor and Thinker, BK Adams at the Franciscan Monastery



Join us for a visit to Painter BK Adam's studio following our Franciscan Monastery Garden Tour. This is a kid-friendly environment, and all are welcome. FREE but limited to Harvard Club Members and their guests.



Date: Saturday, July 16, 2022, 12:00 - 12:45pm ET
Location: I AM ART, 3999 14th Street N.E., Washington 20012


BK Adams is an arts phenomenon from Washington, D.C. whose paintings and sculptures incorporate abundant bold colors and found objects, such as bicycles and chairs. His work centers on sustainability, synthesizing everyday objects into eccentric one-of-a-kind pieces. In the early days of his career, Adams focused on monumental sculptures for alternative art spaces. Nearly all of Adams' work implores a visual movement of avant-garde expressionist abstract. His colorful, expressive workmanship reflects a life's journey with a specialty collection that embodies Washington, D.C.'s rich history and culture.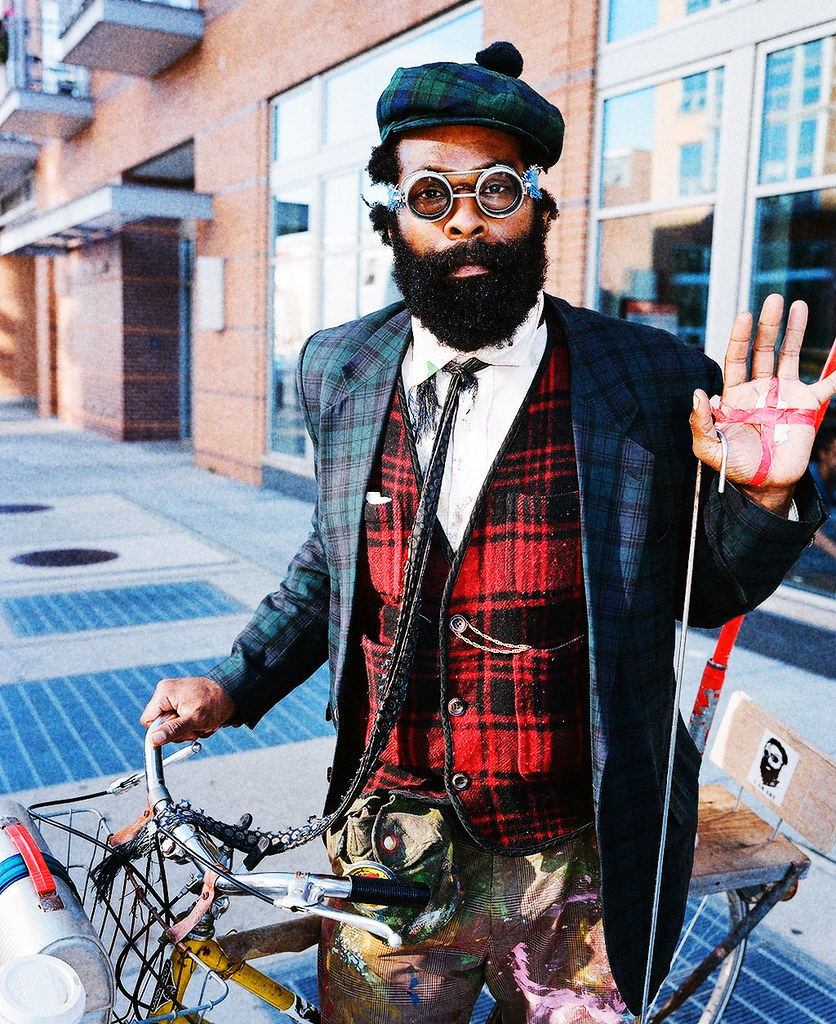 Adams is prolific: His recent exhibit at the Smithsonian, titled "Exercise Your Mynd — BK Adams I Am Art," included more than 50 pieces. He usually wears paint-splattered clothes and iconic details. He says, "I'm into details. I'm into making a small detail big and living it big. Celebrating a small thing like a small moment. Those are the things that turn my world."

This self-taught artist from Washington, D.C. is anything but ordinary. What sets BK ADAMS apart is his ability to embody his work physically, mentally and emotionally. His outward appearance has been described as a walking canvas. He is immediately recognizable by his paint-splattered garments and an assorted collection of glasses and goggles. His personality is exuberant and gravitating, much like his work. The artist considers himself a Thinker, first. His large scale urban sculptures help tell this story in the outdoor sculpture garden this season.

East City Art Editorial Team (2021). HONFLEUR GALLERY PRESENTS BK ADAMS OUTTERMAN VS INNERMAN. EASTCITYART.



Fee:
Harvard Club Members and their guests: FREE

Vaccination/Safety Requirements:
All registrants are required to be vaccinated. Please be prepared to provide proof of vaccination on site. If you have recently tested positive or have symptoms, please do not attend a live event. We will refund your payment if you let us know at least 24 hours before the event begins. The Club encourages attendees to wear masks when not eating or drinking, or when social distance cannot be maintained.
When:
12:00PM - 12:45PM Sat 16 Jul 2022, Eastern timezone

Where:
I AM ART
3999 14th Street N.E.
Washington, DC 20017 USA
[ Get Directions ]