VIRTUAL: How Do We Better Diversify DC Law Firms?



A conversation with Al Harrison ('96) and George Flowers (HLS '01) on what they have learned examining law firms to design a continuing legal education training for the New York City Bar Association ("Diversifying Our Approach to Apprenticeship: Lab-Made Diamonds").




Date: Thursday, July 21, 2022 at 6:00 - 7:00pm ET
Location: Virtual via Zoom

Diversity has not only become a powerful cultural concept, it has also become an important evaluation metric for many institutions, including law firms, and being a top organization today requires a more thoughtful approach to diversity than ever. Harrison ('96) and Flowers (HLS '01) will share key insights gained, such as the need to reframe diversity from a pipeline and deficit framework centered on people whose cultural group is underrepresented in the ownership to a talent maximization framework emphasizing institutional and cultural change. Participants will also engage in a broader conversation about how unconsidered and inherited frameworks can hamstring diversity efforts constricting promising careers and organizational productivity.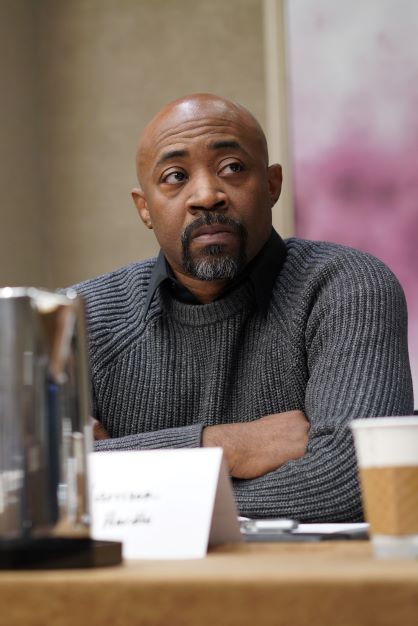 Al Harrison ('96) studied history and African-American studies at Harvard, before pursuing graduate studies in law and history at Yale University. Al worked as an attorney at Paul, Weiss, Rifkind, Wharton, & Garrison LLP. and prior to joining Invisible Hurdle, served as an educational consultant with the New York City Department of Education, primarily in the areas of school design, educational equity, and community engagement. Al lives with his wife and three sons in Washington, DC.

George Flowers is a graduate of Princeton University and Harvard Law School ('01). Following his service as a United States Marine, George worked as a Paul Weiss deal attorney, as in-house counsel at Merck, as Deputy Chief of Staff and Special Counsel to the Brooklyn District Attorney, and as an Executive Director in the non-profit sector. George lives with his wife and daughter in Brooklyn, NY.

Born in large part from insights into executive decision making and strategy derived from George's diverse career experience, Invisible Hurdle is a boutique consultancy and executive coaching firm that specializes in framework-based problem solving. The Invisible Hurdle team collaborates with clients to examine challenges from a range of perspectives, reframe problems to identify previously obscured obstacles, and craft targeted solutions.

Fee:
Harvard Club members and their guests: FREE
Nonmembers: $15