VIRTUAL: Art and Power in the Digital Age



Author Farah Nayeri discusses recent changes in the art and museum world: how previous ideas and assumptions have come to an end.This event is co-sponsored by the Columbia Club of DC.



Date: Wednesday, July 27, 2022 at 6:00 - 7:00pm ET
Location: Virtual via Zoom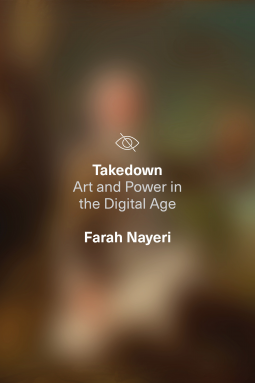 Farah Nayeri addresses the difficult questions plaguing the art world, from the bad habits of Old Masters, to the current grappling with identity politics. For centuries, art censorship has been a top-down phenomenon. Kings, Popes, and one-party states decided what was considered obscene, blasphemous, or politically deviant in art. Today, censorship can also happen from the bottom up, thanks to calls to action from organizers and social media campaigns.
In this new world order, artists, critics, philanthropists, galleries and museums alike are recalibrating their efforts to increase the visibility of marginalized voices and respond to the people's demands for better ethics in art. But what should we, the people, do with this newfound power?

With exclusive interviews with Nan Goldin, Sam Durant, Faith Ringgold, and others, Nayeri tackles
wide-ranging issues including sex, religion, gender, ethics, animal rights, and race.
Takedown provides the tools to navigate the art world, by asking and answering questions such as the following: Who gets to make art and who owns it? How do we
correct the inequities of the past? What do authenticity, exploitation, and appropriation mean in art?


Bio of Farah Nayeri
Farah Nayeri is an arts and culture writer for the New York Times and host of the CultureBlast podcast. Originally from Iran, she lives and works in London. Nayeri began her journalism career in Paris as a reporter for Time magazine and a contributor to The Wall Street Journal. She later became a correspondent of Bloomberg in Paris, Rome, and London, covering politics and economics, then culture. Nayeri is a public speaker and panel moderator, regularly chairing conferences for the New York Times and for institutions in Europe. She is a classically trained pianist and a devotee of flamenco dance.

If you want to buy the book, see your local bookstore, or use this link: https://astrapublishinghouse.com/product/takedown-9781662600555/

Fee:
Harvard Club members and their guests: FREE
Columbia Club members and their guests: FREE
Friends of the author and their guests: FREE
Nonmembers: $15