IN PERSON: Two-Part Hike: Lotus Heaven at Kenilworth Aquatic Gardens



Meet @Visitor Center, 1550 Anacostia Avenue, NE. This two-part hike: (1.5 miles) + Optional Extension to Bladensburg (5 miles) will be led by club member and master hiker, Barbara Saffir. This FREE hike is limited to Harvard Club members and their guests.



Date: Sunday, July 17, 2022 at 9:00am -12:30pm ET
Location: Kenilworth Aquatic Gardens, 1550 Anacostia Ave NE, Washington, DC 20019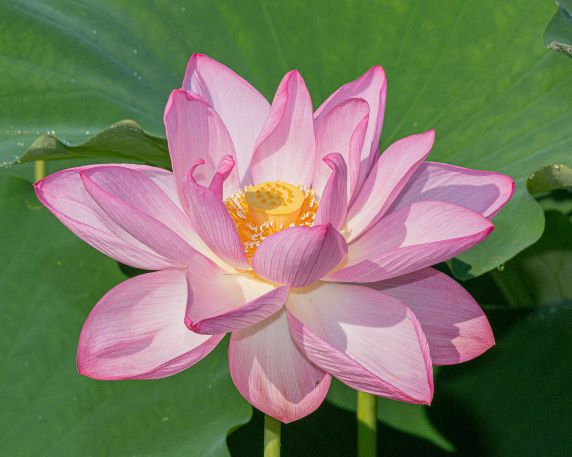 Come just for Hike 1, a slow amble through DC's less-visited national parkland for a jaw-dropping ocean of nearly peaking pink-and-white Asian lotus flowers. We'll saunter roughly 1.5 miles on grass and dirt paths, which can be very muddy with holes and other obstacles. Or stick around for optional Hike 2, a moderately paced, roughly 5-mile trek on Kenilworth's dirt River Trail and the paved Anacostia River Trail to Bladensburg Waterfront Park. This two-part adventure allows more people with varied hiking abilities to join the group.

Civil War veteran Walter Shaw purchased this land in 1879, and began growing water lilies in a former ice pond. What started as a hobby became a thriving business and a tourist attraction. The number of ponds expanded to make it one of the largest aquatic nurseries in the country, and the grounds became a popular place for visitors. The government bought the land in 1938, preserving the neighboring marsh from dredging work in the Anacostia River, and the gardens became part of the National Park Service the following year. It remains the only national park that specializes in aquatic plants.

Be prepared:
Two things every visitor should have on hand: a water bottle and a hat or umbrella. Sunscreen is also strongly suggested. Lotus flowers thrive in direct sunlight, so the ponds are arrayed in a large, wide-open area with very little shade. On a hot day, the sun feels even more unrelenting. If you're spending time wandering and looking at the lotuses, especially after noon, it's better to take precautions: If the heat gets to be too much, take a break in the shaded picnic area. There's a water bottle refill station by the restrooms, next to the (closed) visitors' center.

Watch out for mud and puddles. The dikes that form the paths around the ponds are dirt and grass, not paved, which means a summer thunderstorm can turn them into quagmires. What looks like a wet patch of grass might hide a mudhole or puddle deeper than your shoe. Don't wear sandals that you can't easily clean.
Parking:
There is ample free on-site parking.
Additional Info:
Kenilworth Park & Aquatic Gardens map: https://www.nps.gov/keaq/planyourvisit/maps.htm
Bladensburg Waterfront Park: https://www.pgparks.com/3256/Bladensburg-Waterfront-Park
Fee:
Harvard Club members and their guests: FREE