[IN PERSON] Volunteer Opportunity with the Capital Area Food Bank



The gift of time, volunteer today!



Date: Saturday, March 5, 2022 at 7:30 - 10:30am ET
Location: The marketplace is next to Northwest One Library located at 155 L St NW, Washington, DC 20001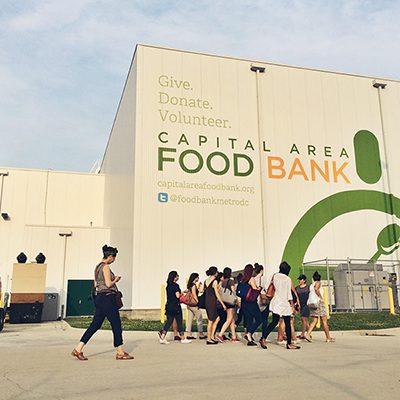 The Capital Area Food Bank is vital to the supply chain for the procurement and distribution of food in our region. Volunteers will help provide emergency groceries to residents of the District of Columbia at the CAFB Community Marketplace. This volunteer experience involves some heavy lifting and lots of standing and walking. We hope you'll join us to support Capital Area Food Bank's efforts to provide equitable access to food and opportunity.
Volunteers must adhere to COVID-19 Safety Guidelines. Masks are required. Maximum Volunteers: 4.

To RSVP, please contact Casandra Wodall at communityservice@harvard-dc.org to sign up. Space is limited, so sign up soon!