[VIRTUAL] A Conversation with Novelist William Maz AB '77 with the Embassy of Romania



Dr. Maz is the author of the recently published The Bucharest Dossier, his debut novel. Mme. Iulia Huiu, Political Officer at the Embassy of Romania, will introduce the novelist.

Date: Wednesday, April 27, 2022 at 6:00 -7:00pm ET
Location: Vitual via Zoom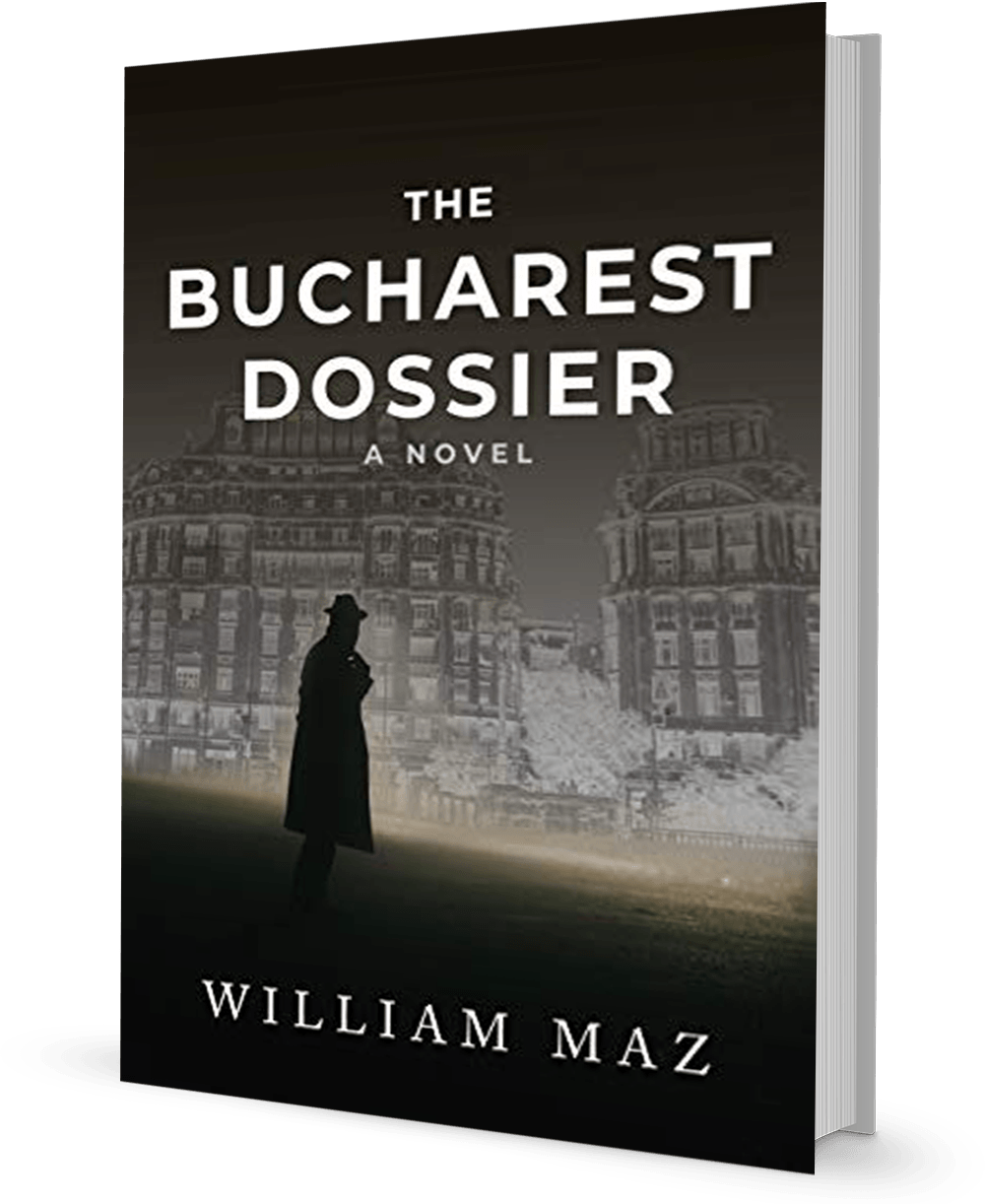 In December of 1989 the Soviet empire was crumbling. The former Soviet satellite countries had undergone their own particular version of a "velvet" revolution from communism to some sort of democracy. All except one, Romania. Nicolae Ceausescu, Romania's Stalinist leader, still felt himself invincible. His control over the population using his dreaded secret police, the Securitate, seemed complete. The people were beaten down not only by the constant fear of being arrested, but by the daily grind of standing in line for hours for food and bare essentials. But Ceausescu did not foresee that a lone priest in the city of Timisoara would spark an uprising that would bring down the communist government and result in the execution of both Ceausescu and his wife. This forms the backdrop of The Bucharest Dossier, a love story inside a spy thriller inside a historical novel.

Dr. Maz will discuss the historical background of Ceausescu's demise, his knowledge and personal experience of communist Romania during the '80s, and the three levels of his novel, The Bucharest Dossier. He will explore the question that is still asked by Romanians thirty years later: Was it a spontaneous revolution or a coup d'état aided by outside forces?

Time has been alloted for Q&A.

Born in Bucharest, Romania, William Maz emigrated to the U.S. as a child. He is a graduate of Harvard University and Mount Sinai School of Medicine. Following a residency in anesthesiology at Yale, he practiced medicine, and during that time, he developed a passion for writing fiction. He studied writing at Harvard, the New School, and The Writer's Studio in New York City, and is now writing full time. He divides his time between Pennsylvania and New York City. The Bucharest Dossier is his debut novel.




The Bucharest Dossier offers up a smooth and scintillating mix of Robert Ludlum and John le Carre at their level best. William Maz's seminal effort is a masterwork of spy trade craft, as well as a prototype of everything a great tale is supposed to be. Solid writing and superb storytelling make this one a must read sure to leave its mark in the crowded international thriller field. Blistering, bracing and bold." — Jon Land, USA Today bestselling author


To purchase The Bucharest Dossier click here.