[IN PERSON] Join Your Fellow Harvard Club Members at DC's Newest Museum: Planet Word - Limited to Harvard Club Members and their Guests



This innovative museum brings language to life with immersive galleries featuring cutting-edge technology.




Date: Sunday, February 27, 2022 at 10:00am - 12:00pm ET
Location: 925 13th Street, NW, Washington, D.C. 20005 (Entrance on K Street)
Requirement: Proof of COVID vaccination. For details: https://planetwordmuseum.org/plan-your-visit/.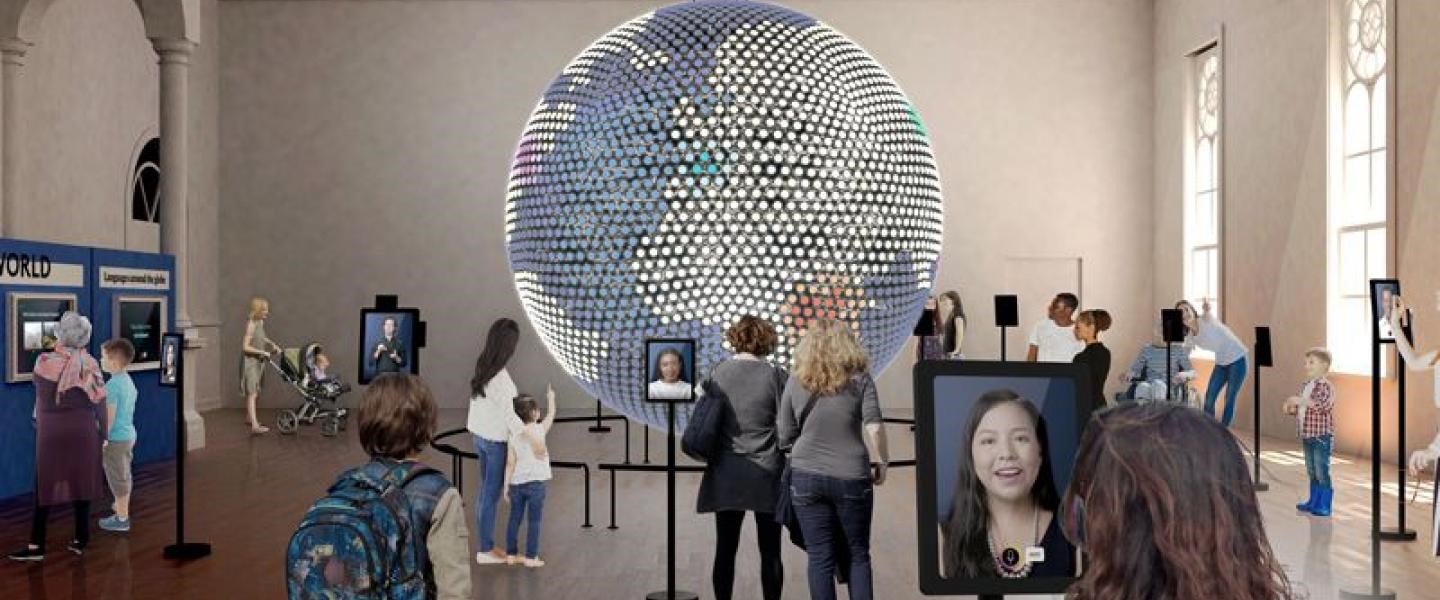 Planet Word is a language arts museum that opened in Washington, D.C., in October 2020. The museum is described as "The museum where language comes to life" and features interactive exhibits dedicated to topics such as the history of the English Language, how children learn words, languages around the world, humor, poetry, and how music and advertising use words.

Each exhibit focuses on a different aspect of the spoken word with an emphasis on allowing visitors to speak, manipulate and interact with concepts. This ranges from an elaborate interactive room-sized globe to playful poetry written on bathroom walls.

The museum was created by Ann B. Friedman, a philanthropist and former reading teacher who is married to New York Times opinion columnist Tom Friedman. It occupies the historic Franklin School building, designed by Adolf Cluss, and located on Franklin Square at 13th and K Street.

The event will start with a welcome and brief orientation to the museum by a member of the museum staff. We will then spend 2 hours visiting various interactive exhibits. Please arrive promptly at 10:00 AM and obtain a nametag from your Harvard Club host outside the museum before you enter.

The museum's recommended donation is $15, which we are collecting on behalf of group members. We will donate all proceeds to the museum, minus the fees we are charged for our group visit. Additional donations to the museum are optional but encouraged.

Proof of COVID vaccination required. Visitors must follow the museum's COVID-19 safety guidelines, outlined here: https://planetwordmuseum.org/plan-your-visit/.

The museum is easily accessible by metro (recommended). There is limited street parking in the area, as well as several garages.
This event is recommended for adults as well as children aged 10 and above.
If you wish to go out to lunch afterwards, there are several excellent restaurants in the area including Immigrant Food, within the museum, or Via Sophia, in the nearby Hamilton Hotel. Please make your own arrangements. Reservations are recommended.