SOLD OUT: Frederick Douglass Walking Tour: Life & Work on Capitol Hill - Limited to 20 Harvard Club Members + 1 Guest - FREE



Our guide is John Muller, an associate librarian in the Special Collections, Washingtonian Division of the Martin Luther King Jr. Memorial Library and a Washington-based journalist, historian, playwright and policy analyst.




Date: Saturday, February 12, 2022 at 11:00 am - 12:30pm ET
Location: Meeting Place: Jefferson Building at the Library of Congress, 101 Independence Ave SE, Washington, DC 20543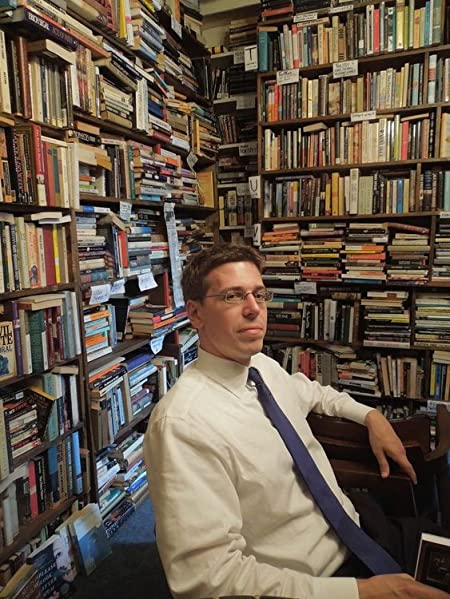 Many residents of Washington, DC know that Frederick Douglass' long-time home in the District, Cedar Hill, is a National Historic Site located in Anacostia. Likely fewer know that Douglass also lived on Capitol Hill while working as a Washington City editor and correspondent of the New National Era. This 90-minute walking tour offers the opportunity to learn about the home and work life of Frederick Douglass, including his relationships with Senators, Congressmen, Supreme Court Justices, diplomats, generals and suffragists and his admiration of William Shakespeare.

The tour will begin outside the Jefferson Building of the Library of Congress and end in Lincoln Park where in 1876 Douglass delivered the keynote address at the unveiling of the Freedman's Memorial to Abraham Lincoln.

Questions and photography are encouraged throughout the walking tour!

Registration is limited to 20 Harvard Club Members + 1 Guest. If after registering, you find that you cannot attend, please send an email to caren@harvard-dc.org. Also, please leave your furry friends at home this time around.

John Muller's first book, Frederick Douglass in Washington, D.C.: The Lion of Anacostia, won a public vote to be selected as the DC Public Library's 2013 DC Reads. Muller is a former reporter for the Washington Times and a current contributor to Capital Community News, Greater Washington and several other local news publications. His historical writing and current affairs reporting has appeared in Washington History, the Washington Post, the Georgetowner, East of the River, the Washington Informer, DCist, Suspense Magazine, Next American City, Readex Report and the Oxford African American Studies Center. Muller has covered municipal and neighborhood politics in the Washington metropolitan area for the last half-decade.

In 2004, Muller co-founded a theater company, DreamCity Theatre Group, that was a finalist for three 2007 Mayor's Arts Awards, including Outstanding Contribution to Arts Education. He is a member of the Historical Society of Washington and the planning committee for the annual D.C. Historical Studies Conference. Muller is a 2007 graduate of George Washington University, with a BA in public policy, and a 1995 graduate of Greenwood Elementary School in Brookeville, Maryland.
Click here to buy tickets!!!
When:
11:00AM - 12:30PM Sat 12 Feb 2022, Eastern timezone

Where:
Jefferson Building of the Library of Congress
101 Independence Ave SE
Washington, DC 20543
[ Get Directions ]
Enter Waitlist Here...