[VIRTUAL] A Conversation with Bestselling Author Kristen Green MPA '09 on The Devil's Half Acre

This is the inspiring and previously untold story of Mary Lumpkin, an enslaved woman, who liberated an infamous slave jail and transformed it into one of the nation's first HBCUs.



Date: Tuesday, May 3, 2022 at 6:00 - 7:00pm ET
Location: Virtual via Zoom

In The Devil's Half Acre, New York Times bestselling author Kristen Green draws on years of research to tell the extraordinary and little-known story of young Mary Lumpkin, an enslaved woman who blazed a path of liberation for thousands. She was forced to have the children of a brutal slave trader and live on the premises of his slave jail, known as the "Devil's Half Acre." When she inherited the jail after the death of her slaveholder, she transformed it into "God's Half Acre," a school where Black men could fulfill their dreams. It still exists today as Virginia Union University, one of America's first Historically Black Colleges and Universities.

A sweeping narrative of a life in the margins of the American slave trade, The Devil's Half Acre brings Mary Lumpkin into the light. This is the story of the resilience of a woman on the path to freedom, her historic contributions, and her enduring legacy.

Kristen Green will explain how she came upon the inspiring story of Mary Lupkin who survived the ordeal of slavery and began what was to become Virginia Union University. She will explain how she draw upon years of research to tell the hidden story of this ejemplary woman. Mary lit a path for liberation and education for thousands of African Americans and Kristen's research enables us to appreciate her legacy.
The conversation will lead to Q & A.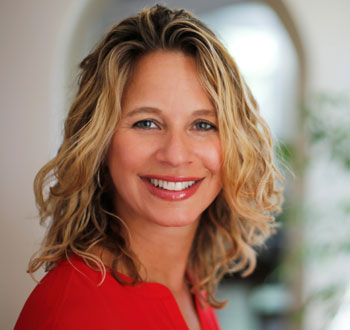 Kristen Green grew up in Prince Edward County, Va., the only community in the nation to close its schools for five years rather than desegregate. She attended an all-white academy, which was founded in 1959 by her grandparents and other white leaders when the public school doors were locked. The private school did not admit black students until 1986, when she was in the eighth grade.

Kristen has worked for two decades as a journalist at newspapers including The San Diego Union-Tribune and the Boston Globe.

Kristen has a bachelor of arts from University of Mary Washington. She also has a Master in Public Administration from Harvard Kennedy School. Something Must Be Done About Prince Edward County was her first book. It was a New York Times bestseller in race and civil rights and in education, and it was longlisted for the Andrew Carnegie Medal for Excellence in Nonfiction. The Washington Post recognized it among notable nonfiction for 2015. Kristen and her husband, Jason Hamilton, and their two young daughters live in Richmond, Va.

Fee:
Harvard Club Members and their Guests: FREE
Nonmembers: $15.00