[VIRTUAL] Harvard Club Writers Workshop DC - Limited to Members



Open to writers of all kinds and all levels of expertise. Apply by November 15th to dc@harvardwood.org.

Date: Workshop begins Tuesday, November 30th
Location: Virtual via Zoom.

The DC Harvard Club Writers Workshop will meet (for 1.5-2 hours) via Zoom twice a month for three months. This small group (of about 6-10 participants) is open to writers of all kinds and all varieties of expertise.

The workshop is primarily an accountability and support group where participants report on progress with their writing projects, share ideas/questions/encouragement, and set goals to track at the next gathering. This approach differs from groups that focus on intensive manuscript critiques, visits from outside speakers, or PR/marketing.

The workshop will begin on Tuesday, November 30th. Respond by November 15th to apply for the workshop. Space is limited. To apply, 1) send a brief bio, 2) your hopes and goals for the group, 3) and a description of the kind of writing you do (e.g., fiction/nonfiction/hybrid, genre, target audience) to: dc@harvardwood.org.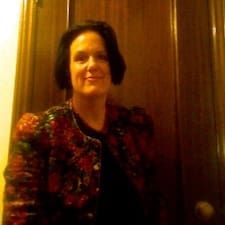 Workshop Leader: Margot Stevenson (Ph.D, Harvard, Study of Religion, 2010) is an experienced teacher (at the university level), editor and subject matter consultant, and coach/chaplain (with skills in group facilitation). Her writing includes research scholarship (especially, on the trial of Jesus), plays, and works in mixed genres. Forthcoming in 2022 are a research article, "Pandita Ramabai: Herald of Liberty," and a book, Journey to Heaven (which deals with Jewish-Christian mysticism and spiritual awakening).




Note: All participants must be members of the Harvard Club of Washington D.C.