[Virtual] Artificial Intelligence Opportunities, Challenges and Risks for Global Development
This event is sponsored by Harvard Alumni for Global Development (HAGD)
September 16th, 2021; Thursday-12:00-1:00PM Eastern Time (USA)
With the rapid acceleration of artificial intelligence (AI) and machine learning in nearly every sector and corner of the world, are you wondering what this technological revolution might mean for developing countries? Curious about new AI applications and how they can help countries achieve development goals, considering growing ethical concerns around responsible AI use? Wondering how AI systems can impact economic growth and disrupt labor markets, and how AI skills training programs for citizens in developing countries can help bridge the growing AI-skills gap between countries and within countries? If so, join Harvard Alumni for a moderated discussion with leading experts, and an opportunity to engage the speakers with your own questions.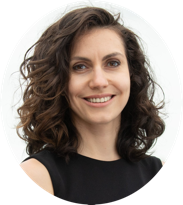 Katya Klinova
Katya Klinova is the Head of AI, Labor, and the Economy Programs at the Partnership on AI, where her work focuses on designing mechanisms for steering AI progress towards the expansion of access to good jobs and improving working conditions along the AI supply chain. In this role, she oversees multiple programs including the AI and Shared Prosperity Initiative. Prior to that, Katya's research examined the potential impact of AI advancement on the economic growth prospects of low- and middle-income countries. She worked at the UN Executive Office of the Secretary-General, and at Google where she was responsible for launching and driving worldwide adoption of Google's early AI-enabled services. Katya holds
an MPA in International Development from Harvard.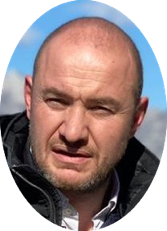 Nicolas Miailhe
Nicolas Miailhe co-founded The Future Society (TFS) in 2014 and originally incubated it at Harvard Kennedy School, where he also co-founded the HKS Emerging Technologies Alumni Association. TFS specializes in questions of impact and governance of emerging technologies, starting with AI. He is an appointed expert to the Global Partnership on AI, where he chairs the Committee on Climate Action & Biodiversity Preservation, to the AI Group of experts at OECD, and to the Global Council on Extended Intelligence. He also a member of three committees of the IEEE Global Initiative on Ethically Aligned Design of Autonomous & Intelligent Systems, and a Fellow with the Center for the Governance of Change at IE Business School. Nicolas holds an MPA from Harvard.

Celina Lee
Celina Lee is the CEO and co-founder of Zindi, the first data science competition platform of its kind in Africa. Zindi connects organizations with the thriving African data science community to solve the world's most pressing challenges using machine learning and AI. She has a passion for unleashing the power of data for social good, having played central roles in the launches of global platforms including the Alliance for Financial Inclusion and insight2impact. Celina's work has expansively bridged across the private and public sectors and across various development areas including financial inclusion, micro and small enterprise development, market system development, gender, climate change, and public health. Celina holds a Master of International Affairs with a focus on Advanced Policy and Economic Analysis from Columbia University.


Dr. Rami Amin (Moderator)
Rami heads Thought Leadership for the World Bank's Digital Development practice, presenting the latest analytical research and operational knowledge focused on bridging the digital divide. His current projects are focused on emerging technologies including AI, 5G, and Cloud and Data Infrastructure in collaboration with the IFC. Prior to joining the Bank he managed one of Oxford University's leading centers for interdisciplinary research and was a Google Policy Fellow focusing on competition and trade in the digital economy. Rami holds a Ph.D. / DPhil from Oxford, an MPP from Harvard Kennedy School, and was an International Affairs Fellow at Princeton.
Please contact us with any questions at HarvardAlumniGlobalDevelopment@gmail.com
We look forward to welcoming you on September 16th!
The HAGD Leadership Team