[VIRTUAL] How to Understand the world and your portfolio with Maya Joelson MPA '04
Maya Joelson is the President of Meta Point Advisors

On Wednesday, September 29th, 2021 at 6:00 PM, let's meet to discuss our current financial position and what this means for you.
The world is constantly changing from withdrawal in Afghanistan to China's crackdown on many publicly listed stocks.
Understanding the world and your investments are
critical to your financial future. Our speaker, Maya Joelson, President of Meta Point
Advisors, was one of the first thought leaders to publicly warn that Covid could crash the
stock markets. By repositioning her clients to prepare for this global pandemic she
achieved 40% equity returns for her clients last year.
Ms. Joelson has more than two decades of experience providing investment advice,
including on Wall Street and in London to top fund managers at Goldman Sachs and
JPMorgan. She has also served as macroeconomist and financial market advisor to Rio
Tinto, the second largest mining firm in the world. Her differentiated ideas have been
featured in The Wall Street Journal, Barron's, and at the World Economic Forum.
Maya Joelson learned at a young age the importance of understanding the world as her
Jewish father's family realized earlier than others that they were in peril in France and
managed to escape and immigrate to the US and graduate from Harvard College and
Harvard Law.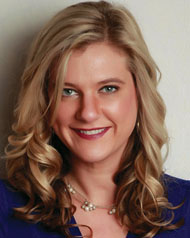 Since the 1980s, most Harvard alums can no longer rely on a pension to last them through retirement. Harvard alums and other Americans must take charge and control of their investments and understand the alphabet soup of investment vehicles in order to optimize their finances to live a healthy and robust retirement. Many people don't understand their portfolio because they are invested in mutual funds or ETFs which Maya calls "expensive black holes or cheap black holes." In this session, Maya Joelson will help demystify what is going on in the world and in the financial markets so that beginners and experts alike will be able to think more clearly about their financial situation and plan for a better financial future. She has earned a MPA from Harvard, a MBA from Northwestern (Kellogg), and a B.A. from Wesleyan University.

Harvard Club Members: Free
Nonmembers: $15