The New Era of Greece featuring Her Excellency Mme. Ambassador Alexandra Papadopoulou
H. E. Alexandra Papadopoulou will speak on the relationship between Greece and the United States impacting the Eastern Mediterranean region. James Figetakis HBS MBA'90 will moderate.
A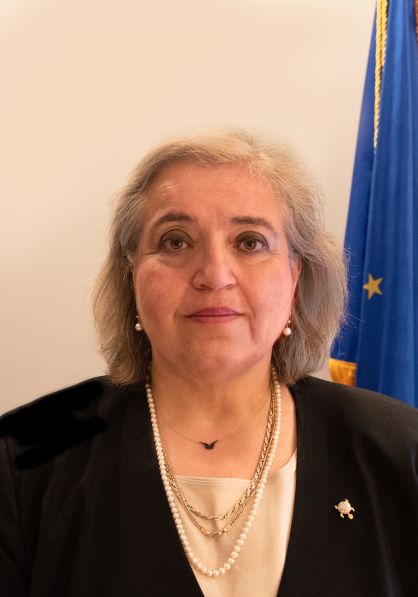 mbassador Alexandra Papadopoulou assumed her role as Ambassador of Greece to the United States in February 2020. Ambassador Papadopoulou's extensive career in the Ministry of Foreign Series has taken her to posts throughout the world. Most recently she served as Head of the Diplomatic Cabinet of the Prime Minister of Greece, Head of the European Union Rule of Law Mission in Kosovo, Ambassador of Greece to Uruguay and Paraguay, Permanent Representative of Greece to the European Union, along with numerous other positions. She is the first woman to serve as the Ambassador of Greece to the United States.

Ambassador Papadopoulou has a Law Degree from the University of Athens Law School and as a Fulbright Scholar earned a Masters in International Relations/Law from the University of Pennsylvania. She also studied in the Department of Political Science at the University of Athens.


Date: Tuesday, July 13, 2021
Time: 6:00 p.m. - 7:00 p.m.
Harvard Club Members/MIT Club Members/Columbia Club Memembers - FREE of Charge
Members of the Harvard Club of Greece - FREE of Charge
Friends of the Embassy of Greece - FREE of Charge
Nonmembers - $15.