Amb. John L.Withers II,'70, Ph.D. on his father's role in liberating two Holocaust survivors from the Dachau concentration camp
Years after John L. Withers' all-Black U.S. Army unit shelters two Jewish boys from Dachau and aided their physical and emotional recovery, his son searches for the roots behind this poignant story in his recent book "Balm in Gilead".





In May 1945, as World War II ended, an all-Black U.S. Army truck company, including Lieutenant John L. Withers of Greensboro, North Carolina, rushed emergency supplies to an unknown German town. Long victims of harsh racial abuse, the soldiers were nonetheless shocked at the horrors they witnessed when the "town" turned out to be the Dachau concentration camp. They were further shocked, days later, when two destitute young Jews, former Dachau inmates, appeared at their encampment and pleaded for help. Housing non-military personnel was strictly forbidden, but the soldiers, with their Lieutenant's endorsement, sheltered the boys nevertheless. After the war, as he raised a family and launched a career in government, Withers always remembered the Jewish boys and told of the year they hid out in his unit, working alongside and forging close friendships with his soldiers. He himself became their surrogate parent, guiding them towards understanding that, however horrid the past, the future yet held hope.





Brief Biography of John L Withers, Ph.D.:
John L. Withers (1916-2007) was a career Foreign Service Officer, who served in the U.S. Agency for International Development from 1958 to 1979. His assignments included Laos, Thailand, Burma, Korea, Ethiopia (twice), Kenya, and India.
Biographic Note from Club Member, Ambassador John L. Withers II, Ph.D.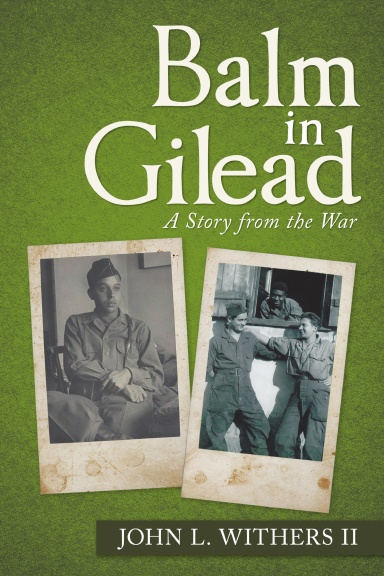 Born on November 1, 1948 in High Point, North Carolina, I spent much of my childhood abroad when my parents joined the Foreign Service in 1957. Our assignments included Laos, Thailand, Burma, Korea, Ethiopia, Kenya, and India. My own career later took me to the Netherlands, Nigeria, Russia, Latvia, Slovenia, and Albania. Beyond my diplomatic work, I researched in my private time an incident in my father's World War II service in which he and his African-American quartermaster company rescued two young Jewish Holocaust survivors from the Dachau concentration camp. I eventually reunited him with one of the men fifty-five years later. The episode, which I am now turning into a book, gained the attention of television, major newspapers, and humanitarian institutions. On a separate front, two singular honors were accorded my work as American Ambassador to Albania. In November 2012, in marking the one hundredth anniversary of the country's independence, the city of Vlora, the cradle of Albanian liberty, made me an honorary citizen for my strong advocacy of Albanian democracy. Three years later, Albania's capital, Tirana, awarded me the key to the city.

Ambassador Withers is married to Maryruth Coleman, a Senior Foreign Officer. He retired from the State Department in 2010. He is an avid tennis player, an amateur Chinese cook, and an aspiring writer.
To purchase: "Balm in Gilead: A Story from the War " click here www.johnlwithersii.com or visit the Lulu Publishing bookstore. (Lulu often offers discounts on its books, so potential buyers do keep an eye out.) The book can also be obtained in e-book form through Amazon or Barnes and Noble. Here are the links to the book's press release and a review that appeared in the Jewish Book Council:
Press Release
Book Review


DATE: Tuesday, June 15, 2021, 6:00 p.m.- 7:00 p.m. (Virtual)
FREE for Harvard, Columbia Club and Be'chol Lashon Members and Friends and Family of Ambassador Withers; $15 for Nonmembers