Celebrate Woman's History Month and "Tour" the work of Female Artists in the Collection of The Smithsonian's American Art Museum
We will be led by SAAM's master docent and textile artist, Eileen Doughty.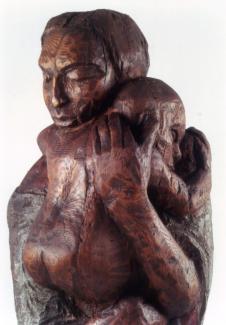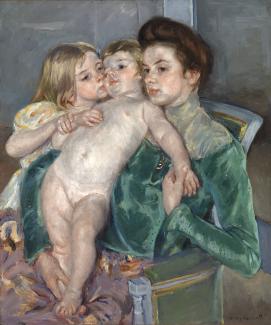 Included in this virtual tour will be works created by women artists during 200 years of American history, in paintings, sculpture, glass, fiber, and other media, such as Mary Cassatt, painter and printmaker (1844-1926) and Selma Burke, sculptor (1900-1995) and member of the Harlem Renaissance movement.

Eileen Doughty has been a docent for the Smithsonian American Art Museum and Renwick Gallery since 2017. Her background as a textile artist led her to become a Smithsonian volunteer. She shows her own artwork at Alexandria's Torpedo Factory Art Center; over the last 30 years her art has been exhibited on five continents, and is part of the HeART of DC Collection at the John Wilson Building (City Hall) in Washington, DC. In the previous millennium, Eileen was a cartographer at the U.S. Geological Survey.
Tuesday, March 23, 2021
5:30 p.m. - 6:30 p.m.

FREE for Harvard Club Members
FREE for Members of the Antiques Study Group