Judith M. Heimann '57 draws from Her Book "Paying Calls in Shangri-La" (Ohio Univ. Press)
Scenes from a life in U.S. Diplomacy -- as a tandem pioneer with John P. Heimann '57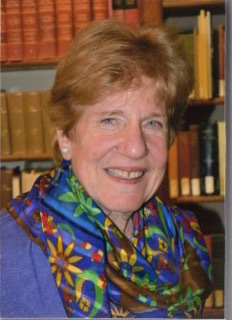 Judith Heimann's 2016 diplomatic memoir, nominated for the American Academy of Diplomacy's annual award for the best book on the art of diplomacy, begins with an account of her arrival as a Foreign Service Officer (FSO) in Mobutu's Zaire (now the Democratic Republic of the Congo) in 1978, an assignment as protocol officer whose only positive feature seems to be that it is at the same post as her husband's more senior assignment.

To her surprise, her Embassy colleagues and the dissident Congolese politicians whom she meets through one of her departing colleagues help her fulfill her wish to become a diplomat in her own right. It also gets her promoted and moved permanently from the consular to the political specialty. The story then flashes back to 1958 when as a "trailing spouse" she accompanies her husband on his first diplomatic assignment: to Jakarta, Indonesia, where—after learning enough Indonesian to converse with her raft of house servants--she begins learning the subtle arts of diplomacy. From there, her own pre-career and career experiences take the reader through Southeast Asia, Central Africa and Western Europe.

Judith Heimann will read several brief extracts from her book to illustrate what life and work were really like for American diplomats who served mostly overseas in the 1950s to the 2000s. She seeks to leave ample time to reply to questions and comments from the audience.
Judith M. Heimann has spent most of her life involved with American diplomacy. She has written widely on Southeast Asia and the Pacific. She is the author of The Most Offending Soul Alive (made into a BBC documentary "The Barefoot Anthropologist", narrated by Sir David Attenborough) and The Airmen and the Headhunters, and coauthor of "Headhunters of World War II", the Hugo award-winning PBS documentary based on the latter book. She received the rarely given Department of State Award for Valor, while serving as Consul General in Bordeaux in 1991. Additional information: www.usingnatureshuttle.com

Date: Tuesday, May 4, 2021
6:30 p.m. - 8:00 p.m.
Registration: FREE for Harvard Club Members, DACOR members and friends/family of the author.
$15 for Nonmembers