Love, Conversation, and Philosophy: 18th Century Fête galantes
Celebrate Valentine's Day with Art Historian Vanessa Badré as we explore an iconic image of the voyage of love from 18th century France.
Pilgrimage to the Isle of Cythira (Musée du Louvre, Paris). A new term "Fête galantes," courteous and amorous parties, was specially coined to describe Watteau's painting for the Royal Academy of Painting and Sculpture. It is an entirely mythic creation from the mind of the artist, the legendary island of of Aphrodite's birth, and out of this imaginary landscape, Watteau creates an iconic image of the voyage of love. But a closer look at the painting raises many questions: are the couples setting out for the island or leaving it? What is the role of classicism and the ancient past in the modern world? What is fantasy and what is reality? What should be the mores of the times? Eighteenth century artists could not ignore the spirit of the time and the philosophers of Enlightenment : as an age of reason and learning flourished in France and England, spreading new ideas all over, we will look at how art and philosophy are intricately intertwined.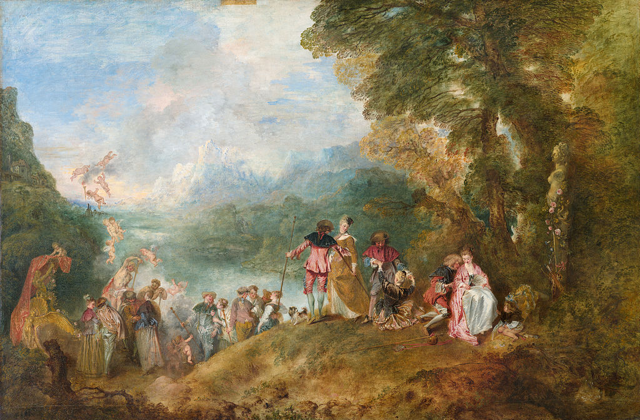 Jean-Antoine Watteau (Valenciennes, 1684 - Nogent-sur-Marne, 1721) Pilgrimage to the Isle of Cypher, 1717, H. 1.29 m; W. 1.94 m
Paris, Musée du Louvre
Biography of Vanessa Badré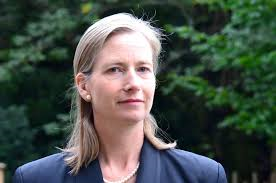 A graduate of the prestigious Paris Institute of Political Science (Sciences Po) and a trained attorney, Vanessa Badré has made a second career as an art historian. She holds an M.A. from La Sorbonne. Her research currently focuses on the relationship between art and law during the 16th and 17th centuries. She has been a guest speaker at the Hirschhorn Museum, the Phillips Collection, and the Tsing Hua University in Beijing, China.



Before entering the Art world, Ms. Badré worked for more than a decade as a corporate lawyer specializing in Human Resources for the leading French automobile firms Citroen and Peugeot. She also practiced in the Human Resources Department for Colgate-Palmolive in Paris. She has lived in Paris, London, New York, and Washington, DC.
Date : Friday, February 12
Time: 6:00 p.m. - 7:00 p.m.
FREE for Harvard Club Members
FREE for Antiques Study Group Members