[Virtual] The Series on Race: Part IV
Race and Friendship -- What is Race Among Friends?


Join the Harvard Club of Washington, D.C. for a conversation on race and friendship on December 8, 2020 from 6:30 p.m. to 8:00 p.m. The program will include introductory remarks by Danielle Boucree, a licensed master social worker, to be followed by group discussion in which we hope all attendees will participate with their thoughts, stories and questions.

Today, perhaps more than ever, we want to be able to speak with those closest to us about race. These conversations may, however, seem daunting when speaking with friends whose racial backgrounds differ from our own. Varying racial backgrounds lead to varying life experiences, differing feelings and (dare we say it) differing implicit biases. Danielle and the attendees will discuss how we most effectively can broach the topic of race in conversations with friends; how we can listen to our friends and respectfully ask questions relating to their life experiences; and how we can use these conversations to continue to grow as individuals and strengthen our relationships.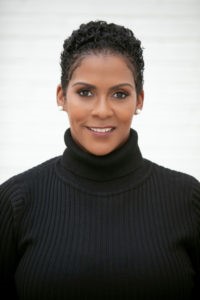 Danielle Boucree (B.A., University of Notre Dame; MBA, Northwestern University, Kellogg School of Management; MSW, University of Maryland Baltimore) has a rich and varied background working with individuals and systems to help promote growth and positive change. In her first career, as a corporate marketing and strategy professional, Danielle often found herself focusing on the teams within organizations and on the individuals who comprised those teams. After two decades in the business world, Danielle decided to pursue her master's degree in Social Work.

Today, as a skilled therapist, Danielle works with individuals, children, adolescents, families, and couples. With warmth, humor and a direct style, Danielle is able to help individuals find their own strengths, understand their challenges with compassion, and use this knowledge to improve the relationships in their lives.


Race and Friendship--What is Race Among Friends? (Virtual)
When: December 8, 2020, 6:30 p.m. - 8:00 p.m.
Fee: Free to Club Members
$15 for Nonmembers. This series will continue in 2021. (Better yet, Join the Club as this series will continue in 2021! )