[Virtual] Slaters Lane: Producing an Audiobook During the COVID-19 Pandemic
An insightful, amusing and candid conversation with audiobook narrator/WETA on-air host Nicole Lacroix; musical composer James Jacobs; and author John Adam Wasowicz, HKS '88 moderated by NPR Newcaster Nora Raum.
AUDIOBOOK: T

he audio version of the fiction novel

'

Slaters Lane

'

concerns a

murder investigation conducted while the coronavirus sweeps through Alexandria, VA.



Join us on Wednesday, October 21, for an inspiring and amusing conversation moderated by NPR newscaster Nora Raum with audiobook narrator and WETA on-air host Nicole Lacroix, musical composer James Jacobs and author John Adam Wasowicz, HKS '88, about writing, narrating, arranging, and producing a work of art during the coronavirus. These artists combined their storytelling, narrative, and musical prowess during the coronavirus to produce an audiobook with an Agatha Christie-like vibe. Their trials and tribulations will inspire, make you laugh, and cause you to begin your own audiobook project! Without personal contact, how do artists share a vision? What inspires them to work in solitary confinement? How do lyrical, textual, and oratory skills coalesce to produce a seamless work of art? And what's it like recording an audiobook in a closet?
John Adam Wasowicz finished writing 'Slaters Lane' in May 2020. He had composed it in 'real time,' beginning in mid-April as COVID-19 coursed through the community causing massive economic, political, societal and other disruptions. While editing the manuscript, he listened to Classical WETA in Washington. Shortly after hearing Claude Debussy's de Clair de lune, he was struck by the voice of on-air host Nicole Lacroix. He had found the narrator! Lacroix accepted his invitation and set-up a studio in a closet, where she put her unique vocal imprint on the work. Despite Covid-19, authors and narrators continue to ply their trade and churn out stories for readers and listeners.
Nicole Lacroix's recording of the prologue is below for your listening enjoyment:
https://drive.google.com/file/d/1KkS5GDtFLuEIRjXxnfWXeperwICxGvAE/view?usp=drivesdk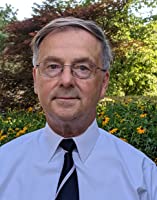 John Adam Wasowicz is an attorney with over 30 years of experience in the public and private sectors. He began his career as an Assistant Commonwealth Attorney in Arlington County and spent over a decade practicing criminal law. He earned his B.A. in English at Windham College in Pitney, VT, which is now the campus for Landmark College. He has an M.A. in journalism from Marquette University, an M.P.A. from the Harvard Kennedy School in '88, and earned his law degree from Catholic University in D.C. He began his career as a Congressional aide to the late great Edward W. Brooke from his home state of Massachusetts. Mr. Wasowicz has written three Mo Katz mysteries since turning 65 years old, and the fourth is in the works!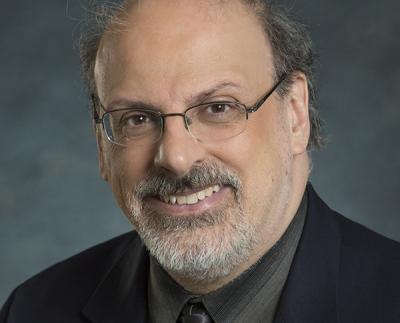 James David Jacobs lives in Arlington and is an on-air host and producer for Classical WETA. Before coming to the Washington area, he worked for WGBH and WNYC. In addition to his radio work, he is a cellist, conductor and composer whose numerous credits include the Oregon and California Shakespeare Festivals, the Night Kitchen (Maurice Sendak's theater company), Saturday Night Live, and writing scores for The Living Theater, documentaries for HBO and PBS, and the Chaepani collective in Kolkata, India. His score for 'Slaters Lane' was edited by Matt Lynch, who has collaborated on three Mo Katz audiobooks.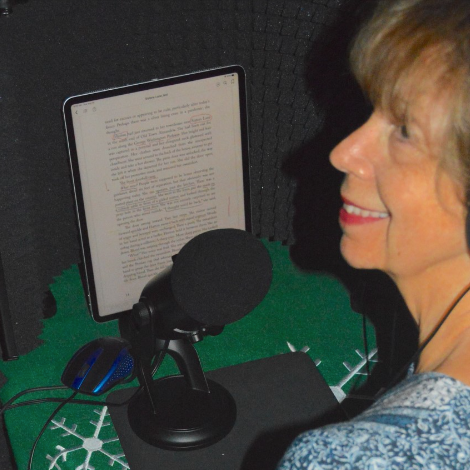 Nicole Lacroix is an on-air host of Classical WETA 90.9 FM in Washington. Storytelling is one of the most important aspects of hosting a classical music show, and narrating an audiobook feels like a natural progression. Classical music has its share of dicey characters--even murderers! A DC native, she has lived throughout the metropolitan area, and now resides in Southwest Washington with her husband and Labradoodle. Nicole actually spent seven years living near Slaters Lane in Alexandria, and thus feels a personal connection to the book.
Click Here to Register!!!
This special event is free for all to attend.
When: Wednesday, October 21, 7:00 p.m. - 8:00 p.m.

Book lovers can purchase a copy of 'Slaters Lane' today from One More Page Books in Arlington at https://www.onemorepagebooks.com. Search for 'Slaters Lane.' The author, narrator, composer and moderator will sign your book. You can pick it up at the Arlington, VA, store or have it mailed to you. If you live in the D.C. area, the book can be hand-delivered to your doorstep. The audiobook will be available for online purchase from all audiobook retailers at the time of the event and from One More Page Books via Libro.fm.