The White House Historical Association Celebrates Mrs. Kennedy's Birthday with a Special 3-part Program
The White House Historical Association is a private, nonprofit organization founded in 1961 by First Lady Jacqueline Kennedy with a mission to protect, preserve, and provide public access to the rich history of America's Executive Mansion.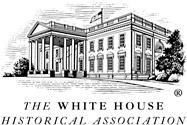 1. Mrs. Kennedy and Historic Preservation
Philanthropist David M. Rubenstein and historian Douglas Brinkley discuss First Lady Jacqueline Kennedy's leadership and legacy through historic preservation during and since her historic 1,036 days in the White House. This discussion will detail Mrs. Kennedy's role in the establishment of the White House Historical Association, preservation of historic Lafayette Square, and other preservation efforts.
Time: 12:00 p.m.
Date: 7/28/2020
Day: Tuesday
Register here: https://www.crowdcast.io/e/jbk28

2. Honoring the Birthday of First Lady Jacqueline Kennedy: First Lady Jacqueline Kennedy---Clotheshorse or Cold Warrior?
Noted for her style and grace in the soaring triumphs and the crushing tragedies of JFK's presidency, Jaqueline Kennedy not only created a model for modern First Ladies through her fashion and projects in the White House but mastered the production of political symbols that resonated at home and abroad in the midst of the Cold War. In this presentation, Barbara A. Perry will explore how Camelot endures in public memory and what it owes to Mrs. Kennedy's imagination.
Dr. Colleen Shogan, Senior Vice President and Director of the David M. Rubenstein Center, will moderate the Q&A Discussion.
Time: 12:00 p.m.
Date: 7/29/2020
Day: Wednesday
Register here: https://www.crowdcast.io/e/jbk29

3. History Happy Hour: Mona Lisa in Camelot
In December 1962, Leonardo Da Vinci's Mona Lisa set sail from Paris to New York for what many knew would be the riskiest art exhibition ever mounted. The fragile painting, sealed in a temperature-controlled, bulletproof box, traveled like a head of state accompanied by armed guards and constant surveillance. The driving force behind the famous painting's high profile visit was First Lady Jacqueline Kennedy, who convinced French Cultural Minister Andre Malraux and National Gallery Director John Walker to share the masterpiece with the American people. She overcame the fierce objections of art officials who feared the journey would ruin the world's most celebrated smile, and "Lisa Fever" soon swept the nation as nearly two million Americans attended exhibits in Washington, D.C. and New York City. It was the greatest outpouring of appreciation for a single work of art in American history. And as only Jacqueline Kennedy could do, she infused America's first museum blockbuster show with a unique sense of pageantry that ignited a national love affair with the arts.
Time: 5:30 p.m.
Date: 7/30/2020
Day: Thursday
Register here: https://us02web.zoom.us/webinar/register/WN_LMp1QFSBSp6N7DJ1Pddk4A