[Virtual] Discussion of 60s LGBTQ Social Activism with Prof. Tim McCarthy and Noted Historian Dr. Eric Cervini AB '14, AUTHOR of THE DEVIANT's WAR
The Deviant's War chronicles secret history of fight for gay rights beginning a generation before Stonewall.

In 1957, Frank Kameny, a rising astronomer working for the U.S. Defense Department in Hawaii, received a summons to report immediately to Washington, D.C. The Pentagon had reason to believe he was a homosexual, and after a series of humiliating interviews, Kameny, like countless gay men and women before him, was promptly dismissed from his government job. Unlike many others, though, Kameny fought back.
The Deviant's War is the story of what followed. This book is an assiduously researched history of an early champion of gay liberation, one who fought for the right to follow his passion and serve his country in the wake of Joseph McCarthy's Lavender Scare. We follow Kameny as he explores the underground gay scenes of Boston and Washington, D.C., where he formulates his arguments against the U.S. Government's classification of gay men and women as "sexual perverts." At a time when staying in the closet remained the default, he exposed the hypocrisies of the American establishment, accelerated a broader revolution in sexual morals, and invented what we now know as Gay Pride.
Based on firsthand accounts, recently declassified FBI records, and forty thousand personal documents, The Deviant's War unfolds over the course of the 1960s, as the Mattachine Society of Washington, the group Kameny founded, became the first organization to protest the systematic persecution of gay federal employees. It traces the forgotten ties that bound gay rights to the Black Freedom Movement, the New Left, lesbian activism, and trans resistance. Above all, it is a story of America (and Washington) at a cultural and sexual crossroads; of shocking, byzantine public battles with Congress; of FBI informants; murder; betrayal; sex; love; and ultimately victory.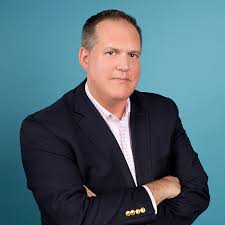 Timothy Patrick McCarthy is an award-winning scholar, educator, and human rights activist who has taught at Harvard since 2005. The adopted only son and grandson of public school teachers and factory workers, Professor McCarthy holds a joint appointment in the Graduate School of Education and the John F. Kennedy School of Government, where he is Core Faculty at the Carr Center for Human Rights Policy. Twice named one of Harvard Crimson's "Professors of the Year," he is the recipient of the 2019 Manuel C. Carballo Award for Excellence in Teaching, the Kennedy School's highest teaching honor. A noted historian of politics and social movements, he is the author or editor of five books from the New Press, including the forthcoming Stonewall's Children: Living Queer History in an Age of Liberation, Loss, and Love. A respected leader in the LGBTQ+ community, he was a founding member of Barack Obama's National LGBT Leadership Council, gave expert testimony to the Pentagon Comprehensive Working Group on the repeal of "Don't Ask, Don't Tell," and was part of the first-ever LGBTQ delegation from the United States to Israel/Palestine. Professor McCarthy graduated with honors in History and Literature from Harvard and earned his M.A., M.Phil., and Ph.D. in History from Columbia University.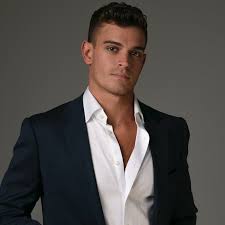 Dr. Eric Cervini is an award-winning historian of LGBTQ+ politics and culture. He graduated summa cum laude from Harvard College and received his Ph.D. in history from the University of Cambridge, where he was a Gates Scholar. As an authority on 1960s gay activism, Cervini serves as a Director of the Harvard Gender and Sexuality Caucus and on the Board of Advisors of the Mattachine Society of Washington, D.C., a nonprofit dedicated to the preservation of gay American history. His award-winning digital exhibitions have been featured in Harvard's Rudenstine Gallery, and he has presented his research to audiences across America and the United Kingdom. He is the author of The Deviant's War, which chronicles the secret history of the fight for gay rights that began a generation before Stonewall..




Registration:
Harvard Club of Washington, DC Members - FREE
Members of the Harvard Club of New York - FREE
Friends and Family of the Speakers - FREE
Nonmembers - $20.00

When: 6:00 p.m. - 8:00 p.m. Friday, March 19, 2021