"Silent Sky" at Ford's Theatre - Special Price for Harvard CLUB!
Written by Lauren Gunderson, "Silent Sky" explores the life of astronomer Henrietta Leavitt and her peers at the Harvard Observatory at the turn of the 20th century.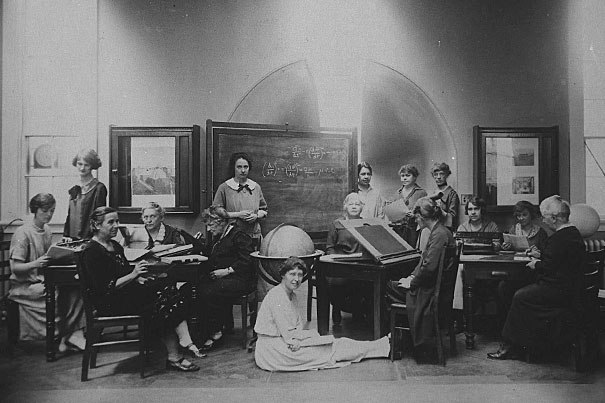 When Henrietta Leavitt begins work at the Harvard Observatory in the early 1900s, she isn't allowed to touch a telescope or express an original idea, and instead must chart the stars for a renowned astronomer. In her free time, while she attempts to measure the light and distance of stars, she must also take measure of her life on Earth and balance her dedication to science with family obligations and the possibility of love.

For more information on these extraordinary women read the Harvard Gazette's article: https://news.harvard.edu/gazette/story/2017/04/star-analysts-of-harvard-college-observatory-inspired-new-book-by-dava-sobel/

Date: February 23, 2020, 2:00 p.m.
Location: Ford's Theatre
Ticket Price: $45 (Reserved Premium Orchestra)
To purchase tickets please, telephone (888) 616-0270 and use the code SKYHARVARD
When:
2:00PM - 4:30PM Sun 23 Feb 2020, Eastern timezone

Where:
Ford's Theatre
511 10th St NW,
Washington, DC 20004 USA
[ Get Directions ]