Tour of the National Postal Museum and "My Fellow Soldiers: Letters from World war I" - FREE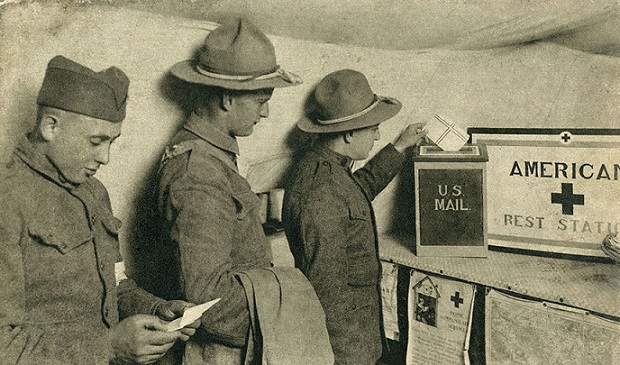 General Tour
The National Postal Museum is divided into galleries that explore America's postal history from colonial times to the present. Visitors learn how mail has been transported, the importance of letters, and the creation and wondrous diversity of postage stamps.

Special Exhibition - "My Fellow Soldiers: Letters From World War I"
Through personal correspondence written on the frontlines and home front, this centennial exhibition uncovers the history of America's involvement in World War I. The compelling selection of letters illuminates emotions and thoughts engendered by the war that brought America onto the world stage; raised complex questions about gender, race and ethnic relations; and ushered in the modern era. Included are previously unpublished letters by General John Pershing, the general who led the American Expeditionary Forces and a person who understood the power of the medium. In his postwar letter that begins "My fellow soldiers," he recognized each individual under his command for bravery and service. My Fellow Soldiers: Letters from World War I was created by the Smithsonian's National Postal Museum in collaboration with the Center for American War Letters at Chapman University

This tour is free and is limited to Harvard Club members and their guests only. Please meet the group at the Welcome Desk.

Click here to register!
When:
11:00AM - 12:00PM Sat 2 Dec 2017, Eastern timezone

Where:
The National Postal Museum
2 Massachusetts Ave, NE
Washington, DC 20002
[ Get Directions ]