Harvard belongs to All of Us: The Harvard Alumni Community – A Conversation with Alice Hill, AB'81, PhD'91
Join HAA President, Alice Hill for a discussion about the HAA and how place shapes people, how Harvard has shaped everyone who has been there, and what that experience means.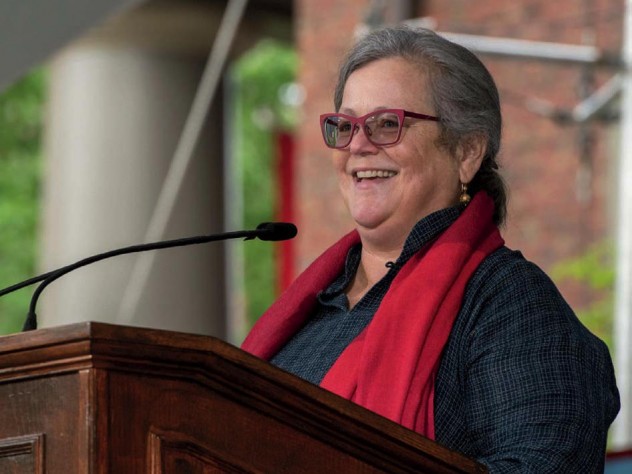 Biography
Alice Hill (AB '81, PhD '91) is the President of the Harvard Alumni Association (HAA). She is the first Australian, first Canadian, first from the Asia Pacific region and the first from the southern hemisphere to serve as HAA President. Dr. Hill holds an AB in Economics and an MBA combined with a PhD in Economics from Harvard and an MSc in Economic History from the London School of Economics. Her career began with the Government of Canada and has included the World Bank, the International Finance Corporation, McKinsey & Co, London Economics and Frontier Economics. She is the Founder of the Early Years Education Program, which protects the early childhood development of children in the child protection system and ensures they are school ready. Dr. Hill grew up in the Northwest Territories of Canada, and currently lives in Melbourne, Australia. Everywhere she has lived, she has been a member of the local Harvard Club, including Washington D.C., Ottawa, London and Melbourne.

Here is the link to the Harvard Magazine article about Dr. Hill.
https://harvardmagazine.com/2019/09/haa-alice-hill

When: Wednesday, June 3, 2020
7:00 p.m. - 8:30 p.m.
Where: This discussion will be held virtually over Zoom. The Zoom details will be shared with attendees over email, prior to the event. The Zoom event will be recorded.
Cost: FREE for HCW Members. $15 for Nonmembers.