September All Harvard Networking Reception: Hosted by the Eton Hotel in their Wild Days Roof Top Bar
All Harvard alumni and their guests are cordially invited to this event.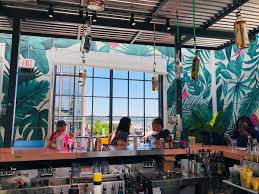 Tuesday, September 10, 2019
5:30 pm to 8:00 pm (Happy Hour pricing lasts only until 6:00 pm)

The Eton Hotel
Wild Days Roof Top Bar
1201 K St. NW
Washington, DC 20005-4011

Connect with fellow Harvard alumni and learn more about the Harvard Club! Wild Days in a bar/live music venue on the top floor of the Eaton Hotel in downtown Washington, D.C. On a street traditionally known as the lobbying capital of the world, Wild Days speaks to a new era for K Street NW- one that is defined by activists and creatives.

About the Eaton Hotel:
Eaton Workshop is a purpose-driven company at the intersection of culture, media, hospitality, wellness, and progressive social change. Founded by Katherine Lo, whose vision is to reimagine a hotel as a new inclusive gathering place for changemakers and creatives, Eaton consists of distinct parts—Hotel, House, Media, Wellness, and Impact. Collectively, the pillars will serve as an incubator for arts and culture, a beacon for sustainability, a hub for impact initiatives, a holistic healing center, and a global media presence. As a gathering place for changemakers and creatives, Eaton Workshop invites activists, artists and entrepreneurs from around the world to instigate meaningful and positive initiatives on both a local and macro scale, as well as to hang out, indulge and follow their bliss.

There is no registration fee; however, you must register in advance by clicking the button below. Limited spots are available.
Dress Code is relaxed for this event.
Click here to register!!!
When:
5:30PM - 8:00PM Tue 10 Sep 2019 ( Timezone: Eastern )

Where:
Eaton Hotel
1201 K Street, NW
Washington, DC 20036 USA
[ Get Directions ]
Enter Waitlist Here...