Conversation w/VADM (USN ret.) Philip Cullom MBA '88, Member of the Harvard Board of Overseers on National Security Issues: Catching the Wave of Global Change
The Harvard Club welcomes and honors all veterans on 9/11. This program will begin with drinks and a full dinner.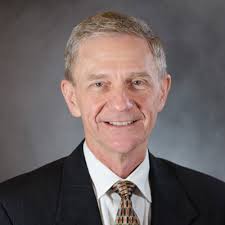 The Harvard Club of Washington DC welcomes Vice Admiral, US Navy(ret) Phil Cullom, MBA '88, a global strategic advisor, entrepreneur & energy innovator and member of the Harvard Board of Overseers, to an engaging dinner discussion of National Security Imperatives in an era of dramatic global change.

We are delighted to announce that Vice Admiral (U.S. Navy, ret.) Philip Cullom, current member of the Harvard Board of Overseers, will join us on September 11th for a conversation on National Security and Global Change. VADM Cullom's stellar 38-year Naval career and current work in the energy, emerging materials and biotechnology space reflect his thought leadership and commitment to social responsibility and preparing the next generation to learn and innovate. In his current role on the Board of Overseers, he is focused on Harvard's important role in educating the next generation of learners and leaders in a time of global change. He will speak on national security and strategic trends in the context of our history since 9/11, and provide a lively discussion on key elements of global change: return to Great Power competition, resource/climate change (the Anthropocene Era), economics (trade war), information (ubiquity and speed) and education (including Harvard's efforts to develop the Allston campus to prepare the next generation of innovators). Please join us for a thought-provoking, forward-looking discussion!

In 2017 Vice Admiral Cullom transitioned from active duty, completing a 38-year career as the Deputy Chief of Naval Operations for Readiness and Logistics for Navy's Headquarters staff in the Pentagon. After many years in operational command of ships, expeditionary groups and 8,000 member carrier strike groups, he led two Navy-wide task forces, one on energy and the other on innovation. These brought about sweeping technological and cultural changes to the U.S. Navy's 283 ships and 300,000 plus sailors. Working with industry colleagues throughout the federal government, academia, and war-fighting requirement leaders across the Navy, his team identified, synergized, resourced, and evaluated investments in energy infrastructure ashore, afloat energy efficiency and alternative options. This certified all afloat units on hydro-treated renewable fuels, built/flew/tested 3D printed flight critical aviation parts, and brought grass-root, sailor-inspired technological change to the fleet through multiple shark tank events for Navy innovators to address operational and readiness challenges.

Vice Admiral Cullom has been the driving force behind many national and maritime strategic documents, leading to the drafting and coordination of the National Security Strategy for a Global Age at the National Security Council, Naval Operations Concept 2006, the Navy Strategic Plan 2006, and A Navy Energy Vision for the 21st Century. He is a co-founder and strategic advisor of Janus Sciences LLC, a disruptive stem cell biotechnology company. As an innovative and cutting edge thought leader, Vice Admiral Cullom now serves on several emergent tech corporate boards in the energy, emerging materials and biotechnology space and consults with several private equity groups in their acquisition searches. His community service includes the Board of Feynman School, a non-profit STEM school in DC dedicated to educating bright students from all socio-economic backgrounds, and assisting with a sailing program for recovering warriors.

In addition to his Harvard postgraduate degree, Vice Admiral Cullom holds a BS in Physics with Distinction, from the U.S. Naval Academy. He has completed additional Executive Education at Harvard's Kennedy School of Government, MIT's Sloan School of Management, and UNC's Keenan-Flagler Business School.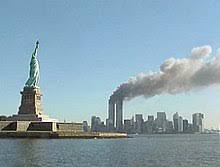 The Harvard Club welcomes and honors all veterans on 9/11.
Date: September 11, 2019, 6:30 p.m. - 8:30 pm
Location: Hogan Lovells, 555 13th Street, NW, Washington, DC 20004 (Metro Center)
Fee: $45 for Harvard Club Members and their guests and for Harvard Veterans and their guests; $65 for nonmembers
When:
6:30PM - 8:30PM Wed 11 Sep 2019 ( Timezone: Eastern )

Where:
Hogan Lovells
555 13th Street, NW
Washington, DC 20004 USA
[ Get Directions ]
Click here to buy tickets!!!
Menu:
Baby Spinach Salad including strawberries, sliced red onions, red wine & vinegar dressing with feta cheese on the side
Herbs de Provence Baked Chicken
Poached salmon with a caper aioli
Smashed potatoes with pink Himalayan salt
Steamed Broccoli with lemon
Sliced Fruit
Assorted Red, white and blue mini cupcakes
Venue:
This venue is fully handicap accessible and our meals are designed to accommodate vegetarians.
The nearest metro station is Metro Center. Exit at 12th and F Street, NW. Your destination is the building named "Columbia Square" which will you see right in front of you as you exit the escalator.There are several nearby parking garages including:
Columbia Square Parking Garage: 555 12th Street NW, Washington, DC 20004 (202) 637-8105
Parking Management: 600 13th Street, NW, Washington, DC 20004 (202) 347-5469