Transatlantic Implications of EU's Democratic Challenges After the 2019 European Parliament Elections
A dinner conversation between Alfred Bosch, Minister for Foreign Action, Institutional Relations and Transparency of Catalonia, and Josep Colomer, Research Professor at Georgetown University
The rise of strongmen leaderships is challenging the very foundations of the post-World War II institutions and reshaping the global world order. Amidst this shifting trend in international relations, Europeans cast their votes at the end of May to decide whether they wanted a United States of Europe or a meeting point for nation-states. The solution to Europe's internal democratic challenges is, most likely, neither, so Europeans must now find a governance model that can serve its heterogeneous stakeholders and strengthen its international role.

These elections saw the highest turnout in two decades, with NPR reporting 4 key takeaways:
The center-left, center-right coalition lost its majority

The far-right gained ground – but not as much as expected

Europeans are concerned about the environment

The U.K. doubles down on Brexit
Source: https://www.npr.org/2019/05/27/727293356/4-takeaways-from-the-european-parliament-election-results
Managing complexity has become the new normal, and Europe should lead the way to a new constitutional world order fit for this purpose. In this conversation, Minister Bosch and Professor Colomer will discuss the current challenges that Europe and Catalonia are facing, in the framework of the results obtained in the last 2019 European Parliament elections.?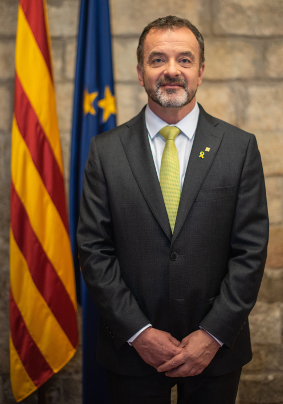 Biography of Mr. Bosch
Born and raised in Barcelona, where he lives. 57 years old and father of two, Alfred and Paula. History BA, Autonomous University of Barcelona (UAB) and History PhD on Nelson Mandela and the civil rights movement in South Africa.
Professor in universities and centres of research in Catalonia and around the World: Pompeu Fabra University, Autonomous University of Barcelona, Rovira I Virgili University, CIDOB, University of Chicago, University of London, University of Ibadan (Nigèria), University of Witwatersrand (Sud-Àfrica) and Hood College (Washington). He also chaired the African Studies Centre (1991-1999).

He has participated in multiple international events and congress: Conference Eurocities-Eurobusiness, Mediterranean Cities, World Metropolis Congress, bid of Rio de Janeiro for the 2004 Olympic games, etc.

Involved in the organization of the Olympic Games of Barcelona in 1992 from 1984 to 1993. Responsibilities in the previous Candidature as in the Olympic Organization Committee of Barcelona (COOB'92). In charge of linguistic policy during the Olympic, Director of communications and Secretary-general of the Operational Committee of the games.
Columnist for various newspapers, he has worked as a world correspondent for 20 different countries: South Africa, Brazil, Lebanon, Syria, Israel, West Bank, Jordan, Mexico, Panama, Indochina, Sri Lanka, India, Philippines, Vietnam, Egypt, Iran or Bosnia.

As a writer, he has published 17 different titles – including novels and essays- on a range of topics covering from African societies to the debate on Europe and Catalan issues. He has received the highest Catalan literary awards: Joan Fuster (1996), Sant Jordi (1997), Néstor Luján (2000), Ramon Llull (2004) and Prudenci Bertrana (2006).
As a grassroots leader, he was chairperson for the Barcelona Decideix popular referendum (2001), founding member of the National Catalan Assembly (2011) and member of the Omnium Cultural borad of directors (2011).

Regarding institutional functions, he was leader of ERC in Barcelona City Council (2015-2018), vice-president of the Metropolitan Barcelona in charge of International Affairs and Cooperation (2015-2018) and leader of ERC in the Spanish Congress (2011-2014). In 2018 he entered the Catalan Government as Foreign minister.
Aside from Catalan and Castilian, he masters English, French and Portuguese and speaks basic German and Italian.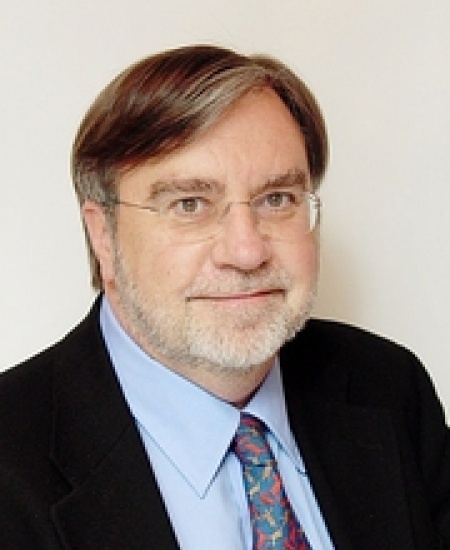 Biography of Professor Colomer
Josep M. Colomer is a political scientist currently affiliated with Georgetown University, in Washington, DC, and the Barcelona Graduate School of Economics. He was a Fulbright Scholar at the University of Chicago and also a professor at the Spanish Higher Council for Scientific Research, the Universities Autonomous of Barcelona and Pompeu Fabra, New York University, and FLACSO and CIDE in Mexico City.

He was a founding member of the Spanish Political Science Association, is a member by election of the Academy of Europe, and a life member of the American Political Science Association and of the Mexican Association of Political Sciences.

He has participated in more than 50 international conferences of 28 academic organizations, especially the American Political Science Association, the European Consortium for Political Research, and the Public Choice Society, and given more than 100 guest lectures in 78 institutions in 22 countries.

He is the author of more than 200 scholarly articles and the author or editor of 25 books, which have been published in 42 editions in five languages, including monographs on democratization, political institutions, electoral systems, European politics, and global governance, as well as the reference textbook The Science of Politics at Oxford University Press. He is member of editorial boards of several academic journals and Senior Editor for Political Institutions of the Oxford Research Encyclopedia of Politics.

His works have been awarded the American Political Science Association's Leon Weaver Award on Representation and Electoral Systems, the Spanish Political Science Association's Biannual Prize to the best book, the Academy of Sciences and Humanities of Catalonia (IEC)'s Prat de la Riba Award and Jaume Carner Award, the Foundation Ramon Trias Fargas Award for Essays, and the Anagrama Award for Essays. Colomer is accounted as one of the "sub-disciplinary leaders" (the 1 percent of authors most frequently cited) in the field of Political Institutions by the Oxford Handbook of Political Science. He is also the author of more than 200 Op-Ed newspaper articles, mainly in El Pais and La Vanguardia in Spain, as well as in The Washington Post and newspapers in other seven countries.
Personal website: www.josepcolomer.com

Registration
Harvard Club members and their guests: $45/person
Friends/Colleagues of Mr. Bosch or Prof. Colomer: $45/person
Non-Members: $65/person
Ticket includes talk, full dinner, and drinks

EVENT HAS BEEN POSTPONED!
Venue
This venue is fully handicap accessible and our meals are designed to accommodate vegetarians.
The nearest metro station is Metro Center. Exit at 12th and F Street, NW. Your destination is the building named "Columbia Square" which will you see right in front of you as you exit the escalator.
There are several nearby parking garages including:
Columbia Square Parking Garage: 555 12th Street NW, Washington, DC 20004 (202) 637-8105

Parking Management: 600 13th Street NW, Washington, DC 20004 (202) 347-5469