Third Annual U.S. Presidential Scholars Honors Dinner & Salute
The Presidential Scholars Foundation President and Chariman, Thomas G. Tsao '92, has invited the members of the Harvard Club community to attend the Third Annual Presidential Scholars Honors dinner at the Mandarin Oriental Hotel.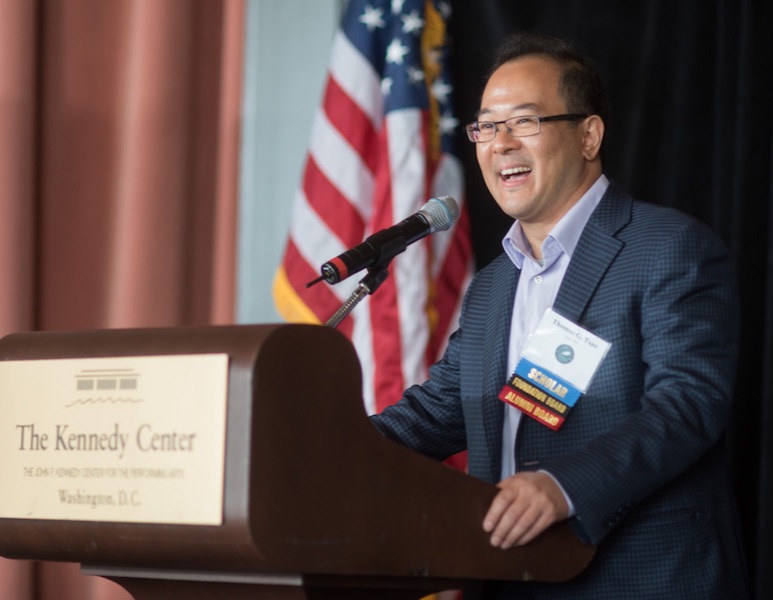 Founded in 1989, the Presidential Scholars Foundation (PSF) is a non-partisan, non-profit 501(c)(3). The Foundation operates independently of the U.S. Department of Education and the White House Commission on U.S. Presidential Scholars. The President and Chairman of the Presidential Scholars Foundation is Harvard Club member Thomas G. Tsao AB '92.

6:30 p.m. on Saturday - June 22, 2019
Mandarin Oriental Hotel - 1330 Maryland Avenue, SW Washington DC 20024
Tickets are $150.00
To purchase tickets, click here.
As part of the evening's festivities, we will be honoring climate scientist Dr. Richard Alley (1976, OH), hematologist Dr. Katherine High (1968, NC), and dancer Desmond Richardson (1986, NY) with the Roosevelt Thompson Award and philanthropist Lin Arison with the Dr. Felice Kaufmann Award. Other alumni attendees include: Judge Alvin Thompson (1971, MD), NY Times Reporter Kim Barker (1988, OR), Actor Leonard Earl Howze (1995, CA), NASA Astrophysicist Dr. Jane Rigby (1996, DE), Sequoia Capital Partner Pat Grady (2000, WY) and many others.
When:
6:30PM - 9:00PM Sat 22 Jun 2019 ( Timezone: Eastern )

Where:
Mandarin Oriental Hotel
1330 Maryland Avenue, SW
Washington, DC 20024
[ Get Directions ]