Washington, DC Global Networkinig Night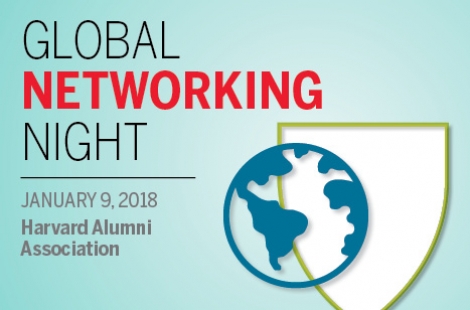 The Harvard Alumni Association (HAA) and Harvard Club of Washington, DC invite you to join fellow local alumni for our next Global Networking Night (GNN) on Tuesday, January 9, 2018. GNN is a great opportunity to explore and expand your Harvard Network; the last event drew more than 5,500 alumni in over 90 cities!

The January 2018 Global Networking Night will be held at Hogan Lovells, steps from Metro Center.
This event has sold out, but food and drinks are still available for registered attendees to purchase below.
RSVP here!


Light Refreshments will be provided (suggested contribution of $5)
Assorted mixed nuts, whole seasonal fresh fruit, string cheese, baby carrots, edamame, celery sticks with hummus, dark chocolate pieces, apple chips

Alcoholic Beverages (21 and older please)
Online Price: $6/drink Onsite Price: $8/drink
Attendees will receive tickets at registration table.

Click here to purchase food and drinks!
When:
Tuesday, 01/9/18 at 6:00pm - 8:00pm | iCal
Where:
Hogan Lovells
555 13th St NW 13th Floor
Washington, DC 20004
[ Get Directions ]