Harvard - George Washington University Basketball Game
Watch in person as the Harvard Crimson men's basketball team takes on the George Washington Colonials at the GW Charles E. Smith Center at Foggy Bottom in downtown Washington, DC.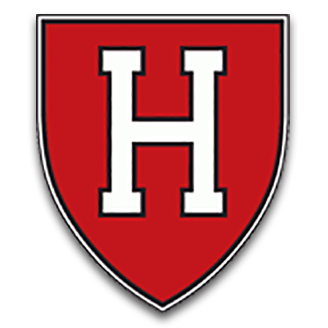 The Atlantic 10 Conference GW Colonials and Ivy League Harvard Crimson will be playing for the second year in a row. Both are National Collegiate Athletic Association (NCAA) Division I teams. Last year GW narrowly defeated Harvard 77-74 in Cambridge. Let's cheer on the team so this year Harvard will emerge the winner.

Harvard negotiated for discounted tickets of $20.00 in end-zone Sections 219-222 and $25.00 for mid-level Sections 212-217. There are no additional ticket fees. We encourage fans to sit in Section 216, which is directly across from the Harvard bench and has good ticket availability at this time.


There are four concession locations operated at the Smith Center by Paradise Ice Cream Catering. Menu options range from a variety of standard gameday items to more health conscious alternatives.

More information: What's Gameday like in the Smith Center?

Purchasing tickets:

Visit getgwtix.com.
Select View for "2017-18 Men's Basketball Single Game Tickets."
Enter promotional code "Harvard" in box at upper left of screen and select "Go."
Scroll down to "GW Men's Basketball vs. Harvard" on December 23rd and select "Order."
Choose "Select Your Own Seats" in upper right of screen.
Select section where you would like tickets. Note: Section 216 is in the mid-level area in yellow and is second from the right on the top of the map. If you select any section on the map, it will also give you the option to select an area by Section number in a drop-down box in the upper middle part of the screen.
Select an available seat and it will show two prices: one with the Harvard discount and the other regular Adult Admission. Select the Harvard discount price and the seat will show up at the bottom left of the screen. If you would like to buy more tickets, select another available seat and the other seat(s) will also be listed at the bottom left of the screen.
Select "Add to Order" when you have selected your seats.
Review order and select "Continue."
If you do not have an account with GW, you will have to create one to purchase the discounted ticket(s). The only delivery method available for discounted tickets is "Print at Home," so select "Continue." Note: If you do not want marketing information from GW, then when you are creating your account select "Remove me from all marketing materials."
Enter payment information and select "Buy."

Questions? Call the GW Ticket Office at 202-994-9849.

Getting there:
-- Metro: Foggy Bottom (Orange, Blue, and Silver Lines) and Farragut North (Red Line).
-- Bus: Multiple Metrobus lines.
-- Parking: Limited street parking, but multiple private and GW parking garages nearby. Information about GW parking garages.
When:
Saturday, 12/23/17 at 12:00pm - 2:00pm | iCal
Where:
George Washington University Charles E. Smith Center
600 22nd St., NW
Washington, DC 20052
[ Get Directions ]