Author Jonathan F. Putnam A.B. '88, J.D. '92 on His New Book "Perish from the Earth"

Meet the author and hear about his newest book, which revolves around a true historical murder that was one of the most infamous crimes of the nineteenth century and played a key role in driving the nation toward civil war.

All are welcome. One More Page Books is an independent bookstore in Arlington that also offers wines and artisanal chocolates.

A murder aboard a steamboat forces Abraham Lincoln to make a fateful choice--one on which the future of the nation may hang, if his client doesn't first--in this gripping follow-up to the critically acclaimed and "masterfully crafted" (Alex Grecian) These Honored Dead.

Newly minted trial lawyer Abraham Lincoln is riding the circuit, traveling by carriage with other lawyers and a judge to bring justice to the remote parts of Illinois. Meanwhile, Lincoln's close friend Joshua Speed steams up the Mississippi River aboard a steamboat owned by Speed's father. Suddenly, his journey is interrupted when a crooked card game turns to violence -- and then murder.

Speed enlists Lincoln to defend the accused, but they soon come to discover that more than just the card games are crooked aboard the Speed family's ship. As the day of judgment hurtles toward them, Lincoln must fight to save the life of his client while preserving the cause he holds so dear.

Perish from the Earth revolves around a true historical murder that, while nearly forgotten today, was one of the most infamous crimes of the nineteenth century and played a key role in driving the nation toward civil war.

"Perish from the Earth is one of the best books I have read in a long time. I can't recommend it highly enough. If you are either a mystery buff or a history buff, this book is for you. If you happen to be both, I'm certain you will be captivated by its raw and honest look at this part of American history and by the beauty of the language used to portray the people, both real and imaginary."
--MyShelf.com


"Jonathan Putnam combines an historian's understanding of character and context with a remarkable narrative drive that kept me fascinated from start to finish."
- Doris Kearns Goodwin, Pulitzer Prize winner; author, Team of Rivals.
About the Author
Jon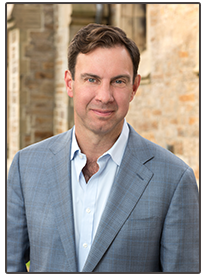 athan Putnam is a writer, nationally renowned trial lawyer, and an avid amateur Lincoln scholar. His books in the Lincoln and Speed Mystery Series include Perish from the Earth (published July 11, 2017) and These Honored Dead (2016). He is currently working on the next book in the Lincoln and Speed Mystery Series, which will be published in 2018.

Jonathan has been a trial lawyer in the New York City office of the international law firm of Kirkland & Ellis LLP since 1993. He specializes in representing companies and individuals in complex commercial litigation, often disputes involving intellectual property such as patents or trademarks. He has been the lead trial counsel in over a dozen trials, conducted around the country in front of juries, judges and professional arbitrators. He was previously named by The American Lawyer magazine as one of the top 50 trial lawyers nationwide under the age of 45. He continues to work as an attorney.

Jonathan graduated from Harvard College in 1988 with honors with a degree in History and graduated magna cum laude from Harvard Law School in 1992. At Harvard Law School, he served on the Harvard Law Review and received the Fay Diploma for graduating first in his class. After graduation he worked as a law clerk to a judge on the U.S. Court of Appeals in Washington D.C. for a year before joining Kirkland & Ellis.

Jonathan has been active in a number of charitable causes relating to children and access to higher education for less fortunate kids. He is also the much-criticized commissioner of his family's fantasy football league and a back-of-the-pack marathon runner, having completed marathons in New York, Chicago, London, Paris and Las Vegas. He and his wife, Christin Putnam, have three sons. They live in London and New York.

More about Jonathan and his books: http://www.jonathanfputnam.com/


About the Bookstore
One More Page Books is a local independent bookstore in Arlington/Falls Church offering books, wines, & artisanal chocolates. Their mission is to provide a place for the community to come together to share a love of reading & books. More about One More Page: http://www.onemorepagebooks.com/about-us.html

Getting there:
-- Parking: Free street parking starting at 6:00 pm
-- Metro: East Falls Church (Orange and Silver lines) -- approximately 6 blocks away


When:
Friday, 07/21/17 at 7:00pm - 8:00pm | iCal
Where:
One More Page Books
2200 N. Westmoreland Street #101
Arlington, VA 22213
[ Get Directions ]