Spring Back to Harvard - May Picnic at Norwood Local Park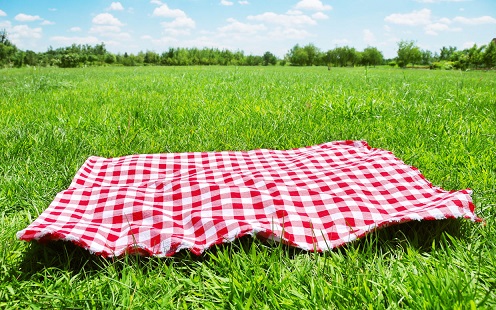 Please join us for Washington, DC's first Spring Back to Harvard event. Spring Back to Harvard is a new series of events sponsored by the HAA and taking place across the globe this spring. These events aim to reconnect Harvard grads and their families with local Harvard alumni of all ages through fun, family-friendly activities.

For the DC event, bring your picnic blanket, games, and Harvard Crimson gear! We will meet at Norwood Local Park in Bethesda, MD (4700 Norwood Drive) from 11:30 am to 2:00 pm on Sunday, May 21.


The Harvard Club of Washington, DC will provide all food and drinks including burgers, hot dogs, sides, and ice cream. Kosher and Vegetarian/Vegan options are available – please indicate any special requests in the Comments box during event registration. Tickets: $10 Adults / $5 Children (under 13).

Closest Metro: Bethesda.
Parking: Some onsite parking.
More about Norwood Park: http://www.montgomeryparks.org/parks-and-trails/norwood-local-park/

Contact Samir Paul with any questions at springbackdc@harvard-dc.org
Click here to buy tickets!!!
When:
Sunday, 05/21/17 at 11:30am - 2:00pm | iCal
Where:
Norwood Local Park
4700 Norwood Drive
Bethesda, MD 20815
[ Get Directions ]
Look Who's Coming:
Lorraine Mitchell
Simon Mitchell
Eamon Lorincz
Klein Hornig LLP
Clodagh Lorincz
Linden McEntire
Gwen Young
Wilson Center
Xavier Young
Angelina Jao
Elizabeth Yeolyn Jao-D
Ezra Reese
Nilo Azad
Agatha Glowacki
Guest of Agatha Glowacki
Sujata Bose
Jeffrey Cohen
Wendy Cohen
Katherine Cohen
Myra Karstadt
Thomas Timberg
Jonathan Schlaifer
Guest of Jonathan Schlaifer
Guest of Jonathan Schlaifer
Guest of Jonathan Schlaifer
Caroline Nguyen
Felix Gien
Daniel Gien
Yale '94
Lydia Whitham
Guest of Lydia Whitham
Joanna Zawadzki
Jennifer Schwartz
David Schwartz
Isaac Schwartz
Cady Schwartz
Ben Nguyen
Yvonne Chen
Griffith Nguyen
Owen Nguyen
Diana Preston
York Eggleston
Jennifer Eggleston
Susan Lee
Guest of Susan Lee
Skylar Rampersaud
Alexander Rampersaud
Amira Rampersaud
Haimera Workie
Sarah Workie
Hannah Workie
Noah Workie
Veronica Workie
Michael Liftik
Clara Liftik
Martina Crocker
Victor Freeman
Deborah Freeman
... a total of 59 guests.
Note: to opt out from this list please sign in, go to My Account and change your preferences under My RSVPs.