Tour of the Healing Arts Exhibition at the National Museum of African Art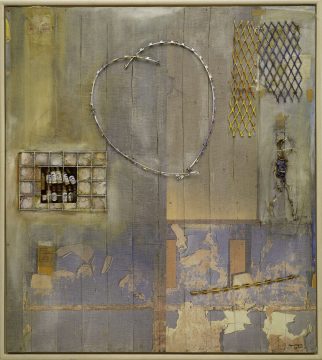 Across the vast and diverse African continent specialized individuals draw upon their depth of knowledge to create works of art empowered to counter physical, social, and spiritual problems. These paintings and sculptures from the permanent collection reveal the skill and range of Africa's artists who use diverse materials and expressive styles to craft works of art that might contain medicines, draw upon the power of the divine, or address such global issues as the HIV/AIDS crisis.

In examining these works of art, consider how artists link the sacred and the secular, the human and the natural worlds, to explore the intersections of medicinal knowledge, power, and creative expression. How do the ideas explored in works of African art connect to your own experience?