NBA's Director of Basketball Analytics Talk, Followed by Wizards vs. Heat Game
Sold out last year and back by popular demand! See the Washington Wizards vs. the Miami Heat and enjoy a pre-game talk by NBA's Director of Basketball Analytics, Jason Rosenfeld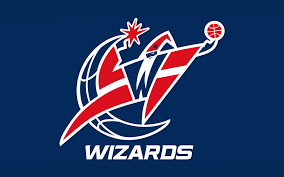 Jason Rosenfeld, Director of Basketball Analytics at the NBA, is back by popular demand after his analytics talk for the Harvard Club was sold-out last year. Jason will give a talk on Saturday, April 8, 2017, at 5:00 p.m. at the law firm of Hogan Lovells. Then we will walk or Metro together to the Verizon Center nearby, were the game will begin at 7:00 p.m. Please note the two locations:

Basketball Analytics Talk: 5:00 p.m. at Hogan Lovells, 555 13th Street, NW, Washington, DC 20004 (at Metro Center)

Basketball Game: 7:00 p.m. at Verizon Center, 601 F Street, NW, Washington, DC 20004 (at Gallery Place/Chinatown)
Game tickets will be distributed in person at the pre-game talk at Hogan Lovells. From the lobby of Hogan Lovells, you will be directed to the site of the discussion. Tickets not picked up at Hogan will be left at "WILL Call." Your game ticket will have instructions on how you can pick up your free Wizards T-shirt at a T-shirt redemption table at any time through the third quarter of the game.

Space is limited in the block of 150 seats reserved for the Harvard Club. Please reserve now to avoid disappointment, for this event will sell out.
$28 Members and their guests; $50 Non-members. Price includes analytics talk, game ticket, and Wizards T-shirt.

SOLD OUT - See Waiting List below

Click here to buy tickets!!!

Refunds of any kind are no longer possible. If you find that you can not attend an event, please find a substitute or consider all fees paid as a charitable donation to the Harvard Club of Washington, DC. Your cooperation in this regard would be appreciated.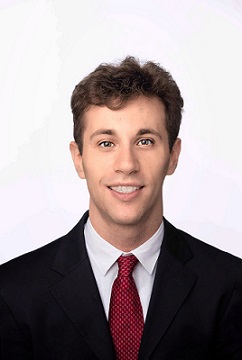 BIOGRAPHY
Jason Rosenfeld is the Director of Basketball Analytics at the National Basketball Association (NBA). He also serves as an Adjunct Lecturer at Columbia University, where he teaches Basketball Analytics. Prior to joining the NBA League Office, he served as the Director of Basketball Analytics for the Charlotte Hornets. He also has experience in basketball abroad, most notably with the Shanghai Sharks of the Chinese Basketball Association (CBA), where he served as Assistant General Manager of Basketball Operations.

Jason received his bachelor's degree from Harvard College, with a major in statistics, minor in East Asian Studies, and a foreign language citation in Mandarin Chinese. He is fluent in Mandarin Chinese.






When:
Saturday, 04/8/17 at 5:00pm - 9:30pm | iCal
Where:
Hogan Lovells (Pre-Game Talk), then Verizon Center
555 13th St NW
Washington, DC 20004
[ Get Directions ]
Enter Waitlist Here...