IN PERSON: Radcliffe-Harvard Happy Hour
Join HCW Secretary Maria Carmona '85, VP of Membership Rebeca Ervin '91, and Executive Director Julia Cain '11 to celebrate Women's History Month.
Date: Wednesday, March 29th, 2023, 6:30-8:30pm ET
Location: Clubhouse DC, 1070 Wisconsin Avenue NW, Washington DC, 20007 (down the stairs outside to enter)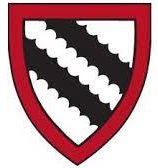 Celebrate alumnae of the past, present, and future this Women's History Month by joining us at Clubhouse in Georgetown for a celebratory happy hour. Bring pictures and memories of your days at Radcliffe and Harvard!
How to get there: 38B Bus, RS-DP & GT-US Circulator. Attached parking garage $12/hr.
Menu: https://www.clubhousedc.co/menu
Fee: FREE!
Covid-related Safety Requirements: If you have recently tested positive or have symptoms, please do not attend this event. The Club encourages everyone to be vaccinated and boosted, and to wear masks indoors when not eating or drinking, especially when social distance cannot be maintained.