IN PERSON: Sugarloaf Mountain Hike
Join our fearless hike master Barbara Saffir for a challenging 6-mile hike in Maryland.
When: Sunday, December 4th, 2022, 9am ET
Where: Sugarloaf Mountain West Parking Lot, 7901 Comus Rd, Dickerson, MD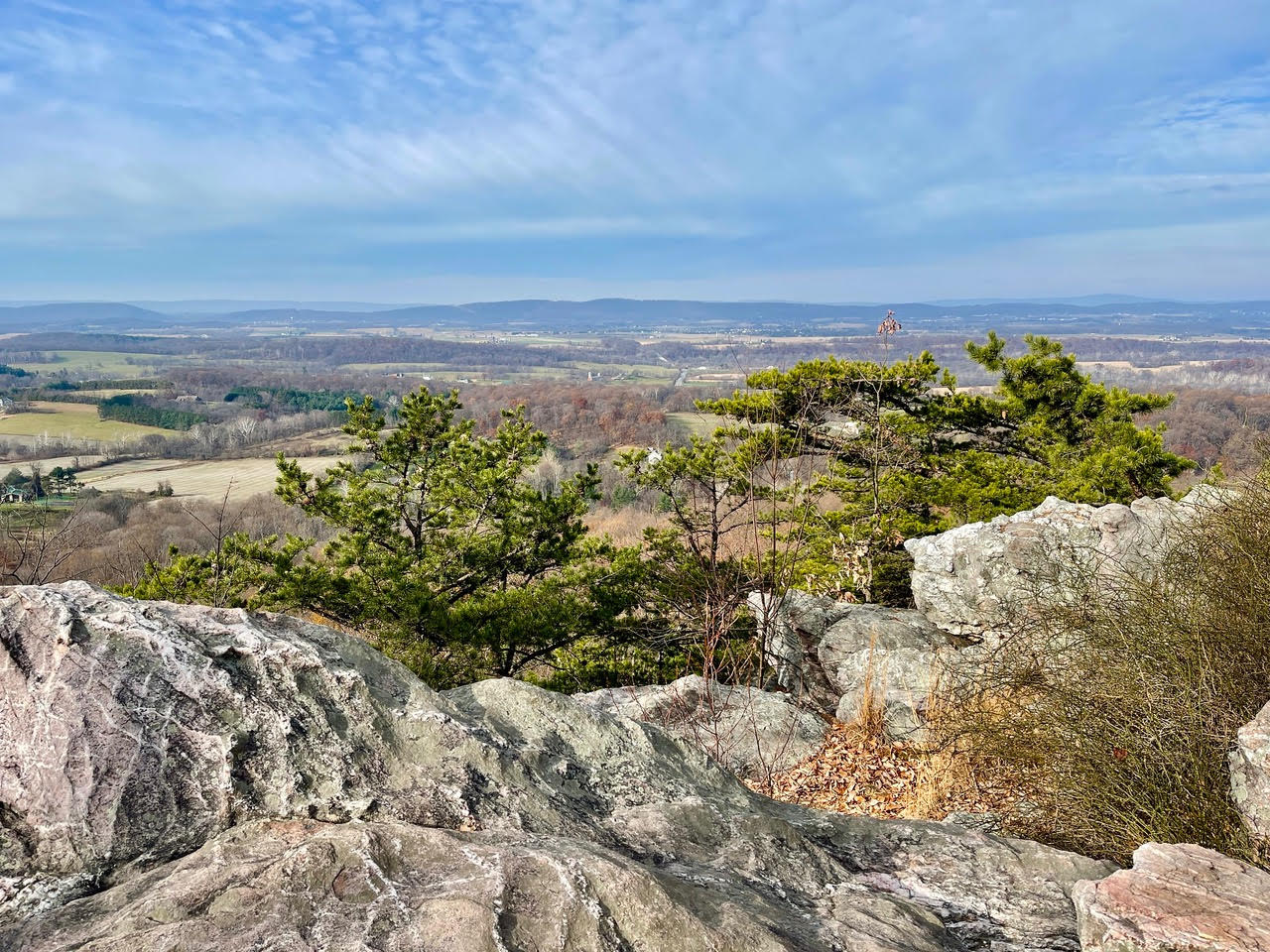 It's almost time for another hike! Barbara Saffir, our hike master, has another offering for us. This one is a challenging, strenuous, roughly 6-mile hike on rocky and sometimes steep trails to the top of private Sugarloaf Mountain in Dickerson, MD, known for its seemingly endless views.
MEET: Meet at 9 a.m. at the open-sided shelter in the WEST parking lot near the top of the mountain. Copy these GPS coordinates into Google Maps: 39.2615514, -77.3967846 .
INFO: Please do not attend if you have balance problems or you'll have trouble keeping up with the group. No pets or young children. We'll hike at a moderate pace with several stops. Please wear hiking shoes that can safely handle possibly slippery, muddy, and rocky hills.
BRING: Dress in layers since it gets colder at the top of the mountain and bring water, a snack, and a fully charged cell phone. Optional: camera and/or binoculars.
FEE: Bring $5 cash (exact change) per hiker for the self-pay parking box at the entrance to the mountain.
Please cancel your RSVP by emailing Barbara at least 24 hours in advance if you cannot attend so we don't wait for you.