IN PERSON: Washington, DC - The Game: Harvard-Yale Watch Party
Join HCW to watch the Crimson take on the Bulldogs for the season's final football game
Date: Saturday, November 19th, 2022, 11:30am ET
Location: Penn Social, 801 E St NW, Washington, DC 20004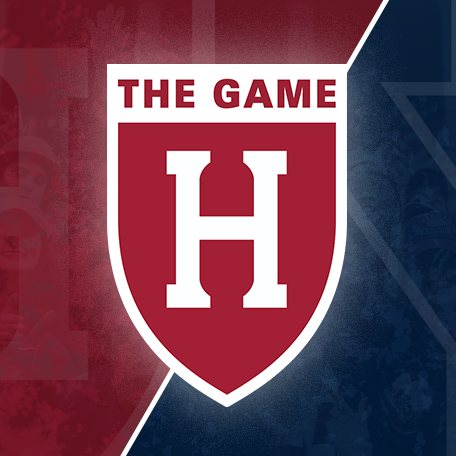 It's that time of year again! The 2022 edition of The Game is back in Boston at Harvard Stadium, for the first time since 2018...and tickets have been sold out for weeks. But you can save yourself both the scalpers' fees and the 8 hour drive, and meet up with the Harvard Club to watch it on the big screen!
Our watch party offers not just a television, but a drink ticket for beer, wine or a signature cocktail (try the Crimson Margarita!), a variety of gameday-style snacks, plus a Fight Song Singalong, a Halftime Dance Contest, arcade games, board games, a "photo booth" backdrop and props, face painting for the kids (or for you, we don't judge!), and a silent auction with Harvard gear and experiences that you can get only at this special event. So put on your Crimson and join us for a day of fun, fandom, and community!
Closest WMATA: Blue, Orange, or Silver lines to Metro Center, Green line to Archives-Navy Memorial, Red line to Judiciary Square, D6 bus.
Accessibility: Fully wheelchair accessible (requires elevator use). For other concerns, please email julia@harvard-dc.org.
Vaccination/Safety Requirements:
All registrants are required to be vaccinated. Please be prepared to provide proof of vaccination on site. If you have recently tested positive or have symptoms, please do not attend this event. If you are ill, please notify us prior to the start of the event, and we will be happy to refund your ticket fees. The Club encourages attendees to wear masks indoors when not eating or drinking, especially when social distance cannot be maintained.
Fees:
Harvard Club Members & their Guests 21+: $30 per person
Harvard Club Recent Grad Members & their Guests 21+: $25 per person
Under 21s: $12 per person
Non-Members: $40 per person